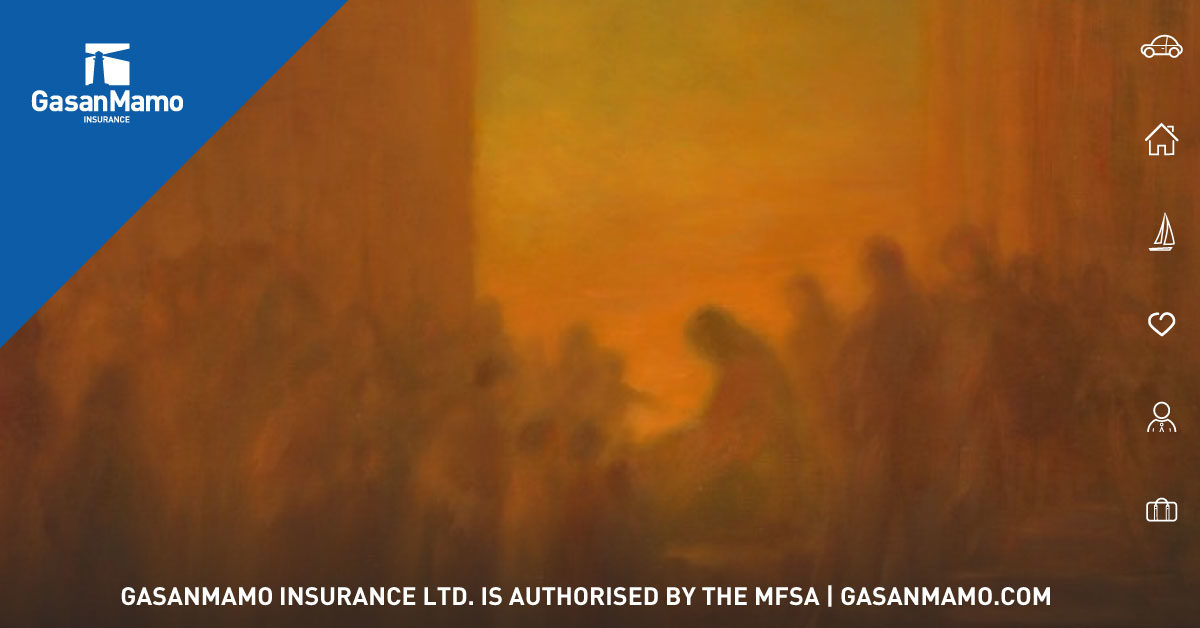 GasanMamo Insurance believes that local business companies and the corporate sector plays an important role in the development of the arts in Malta. The firm has been supporting numerous artists and exhibitions and the latest one is a Sacred Art exhibition "Intimations" which will be held by Gozitan artist Aaron Formosa at the Banca Giurtale, Independence Square, Victoria as from Friday, 2nd till 25th November.
The main theme behind the exhibition is human existence in the light of faith or in the light of Christ – the spiritual light which enlightens the human predicament.  This condition can be enlightened only if man, through his own free will, lets this light illuminate upon the darkness of his existence. Thanks to this exhibition, the artist intends to offer a new conception of sacred art; a personal interpretation of Biblical and religious narratives – an interpretation somewhat different from those with which we are normally acquainted in our local churches.
"Our Insurance firm has been committed to invest across the arts spectrum in the country and we are proud that for the past years we have provided an enduring support for a variety of key projects and exhibitions, that were amongst the most popular in the Maltese cultural calendar. At GasanMamo we strongly believe that arts in Malta are a prevailing expression of the creativity and originality of our local artists. Thanks to this exhibition displayed by Formosa, the artist will generate a unique atmosphere of deep and religious spirituality, which the artist hopes to be absorbed by the public, said Julian J. Mamo, Managing Director.
In Formosa's collection, one finds paintings depicting the Nativity of Christ, Christ and the children, Christ raising the daughter of Jairus from the dead, Christ as the Good Shepherd; Marian themes like the Marriage of the Virgin, Mary's Assumption into Heaven; and others like the Call of Karmni Grima. GasanMamo's support for this art exhibition in Gozo confirms the company's dedication to supporting a wide range of initiatives that nurture young talent and showcase the rich diversity of our creative arts.