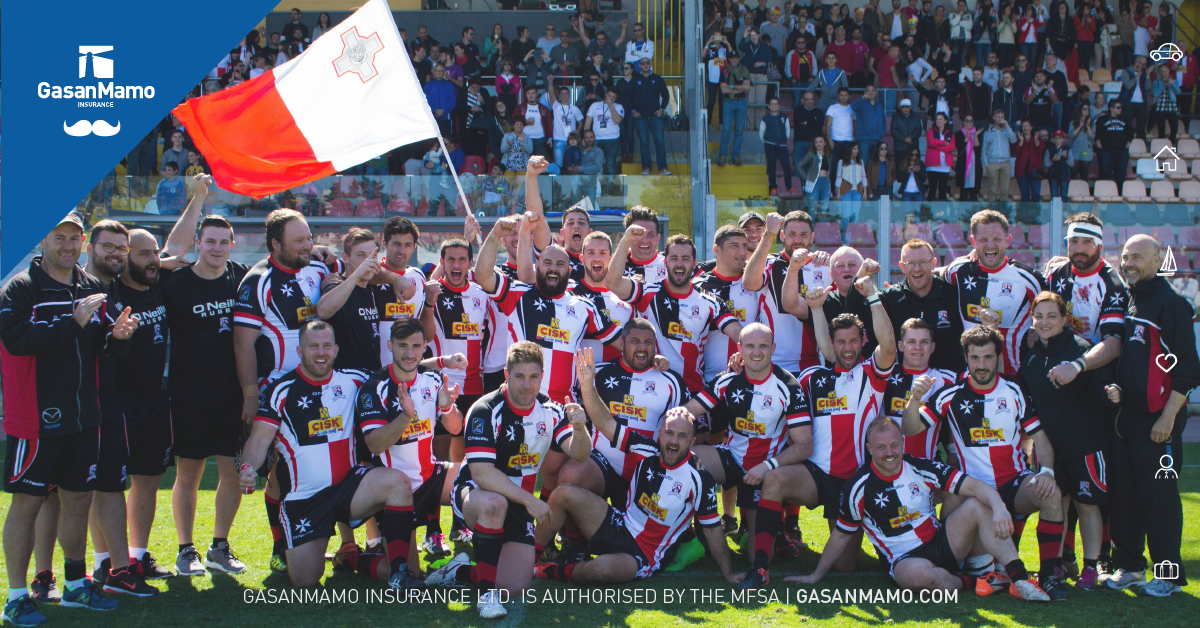 GasanMamo Insurance are once more supporting the rugby Maltese national team for their upcoming international game against Croatia. This match will be played on Saturday, 4th November at the Hibernians Stadium and Malta are eyeing for another win following last Saturday's superb result when they defeated Bosnia and Herzegovina 52-20.
Malta's win in Zenica was significant as prior to Saturday's game against Croatia, Malta has now climbed three places in the official World Rugby Rankings. The Maltese national team is now ranked 42nd in the world. Malta's forthcoming opponents, Croatia are currently placed 54th in the world, improving three places after beating Israel on Saturday.
GasanMamo are one of the local companies that is renowned for its continuous support to local sports, particularly rugby and the national team.  The company has been sponsoring the Malta Rugby Football Union (MRFU) for the past 10 years and more and is once more encouraging the Maltese people to support the rugby national team for Saturday's big game against Croatia at the Hibernians Stadium. To book your ticket for this match, log on www.ticketonline.com.mt.