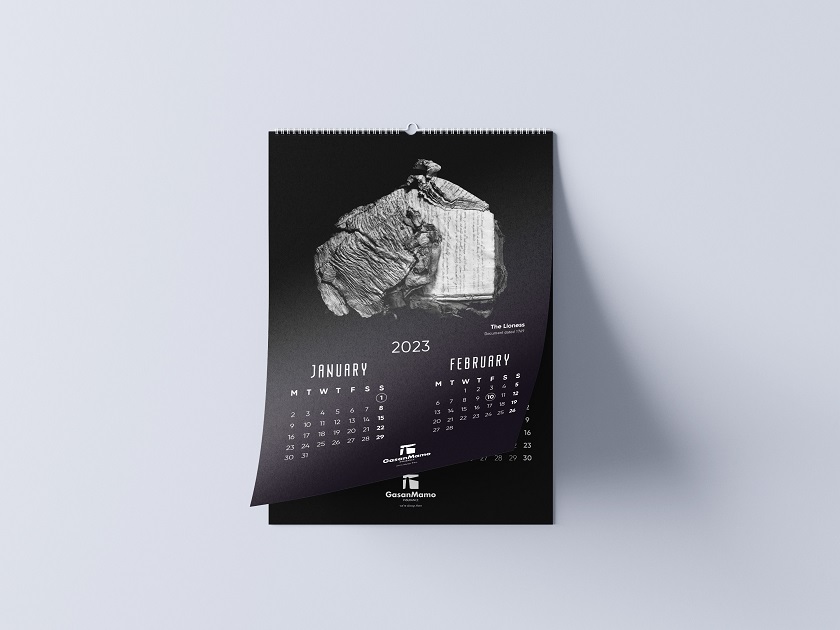 GasanMamo's Annual Calendar Parallel Existences –
2022 was a year like few others, one in which ordinary people had to adapt to extraordinary events and in which we all watched history unfold.  The uniquely human characteristic is also the theme of this year's annual calendar by GasanMamo, entitled Parallel Existences, which shines a spotlight on Malta's hidden heritage and the resilience of ordinary people.
The Calendar is the result of a long-term philanthropic partnership between GasanMamo Insurance and the Notarial Archives Foundation (NAF), whose mission is to preserve and promote Malta's hidden heritage.
This relationship goes back to when the insurance company supported the adopt a notary scheme for the conservation treatment of the only extent original volume, and over one hundred and forty fragments of Notary Placido Abela, who was active between 1557 and 1586.
The NAF's collection of over 20,000 manuscripts, spanning six centuries of Maltese history, offer unique insight into both public and private life during this period.
Besides offering a glimpse into the lives of the Maltese over the centuries, the archives also contain accounts of well-known episodes in Malta's history, like the 1693 earthquake and the Great Siege of 1565.
Photographic Exhibition Parallel Existence by Alex Attard
Parallel Existences began as a photographic exhibition by renowned Maltese photographer, Alex Attard, which was  also supported by GasanMamo. Born in Valletta to a family in the photography business, Alex is known for his ability to find beauty in the unexpected and the overlooked.
He spent years immersing himself in the Notarial Archives, where he stumbled across an area on the top floor known as the "crying room" – so named due to the centuries-old documents that were severely damaged by World War II and the ravages of time.
These distorted volumes contained, for the most part, bilateral contracts and unilateral wills, the content of which shed a different light on Malta's rich history. Many offered fragments illuminating the story of the common people against a landscape of everyday life, elements often overlooked and overshadowed by larger interpretations of history. These documents are a powerful symbol and reminder of the resilience and adaptability of ordinary people and Alex has captured their beauty and significance in a series of photographs that are featured in the calendar.
Find out more on GasanMamo Insurance