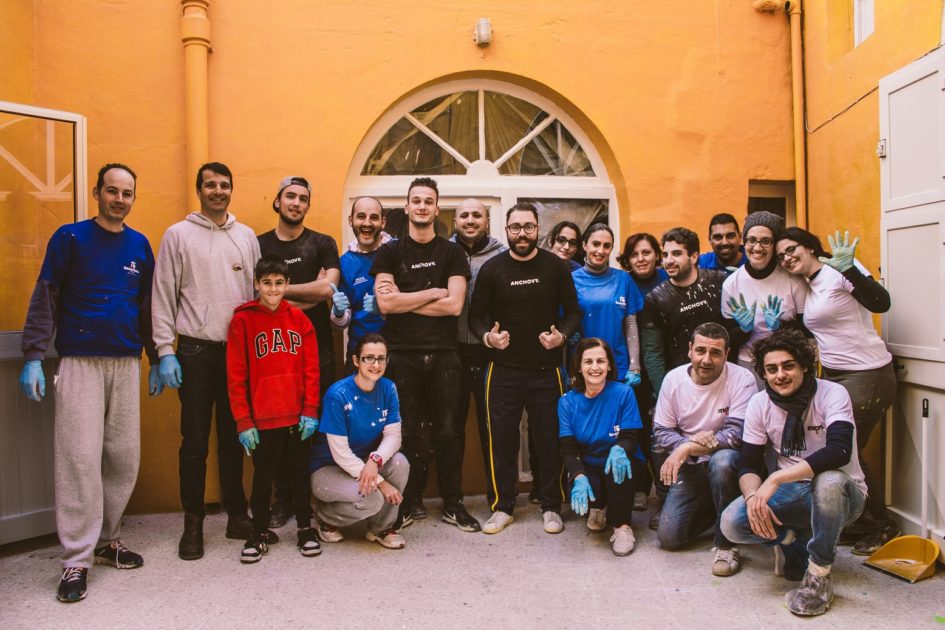 At GasanMamo Insurance, Corporate Social Responsibility events are continuous and take many forms.
Last Saturday, Malta's leading Insurance company GasanMamo Insurance together with staff members from MPS and ANCHOVY. organised a fun day and gave their support in refurbishing part of the school of Ursuline Sisters in Ħaż-Żabbar.
Painting A Brighter Tomorrow
The work done mainly involved painting, with the company's motto for this event being 'Painting a Brighter Tomorrow', with the intention to support the education and upbringing of the children forming part of this school in 
Ħaż-Żabbar.
"Without doubt, this was an unforgettable experience for all of us as it felt so peaceful and rewarding. We filled our hearts with joy knowing that we are painting a brighter educational environment for these children, which will make them feel more at home. It was priceless seeing the happy smiles of Sister Josephine and Sister Alessandra when they saw what was achieved," said Kumar Bonello from GasanMamo Insurance.
Apart from its social contribution, this event was a fun activity to get to know one's colleagues better and serving as team building event for all employees. The volunteers opted to paint in bright colour scheme like orange, greens, blues, lilac to give life and energy to the school building.
"These types of events are a good thing for everyone involved, seeing the smile on everyone's face once the work is complete makes all the hard work and planning worth it. It's also great to see employees give up their private time to help others and have fun along the way," said Mark Mamo, General Manager of GasanMamo Insurance.