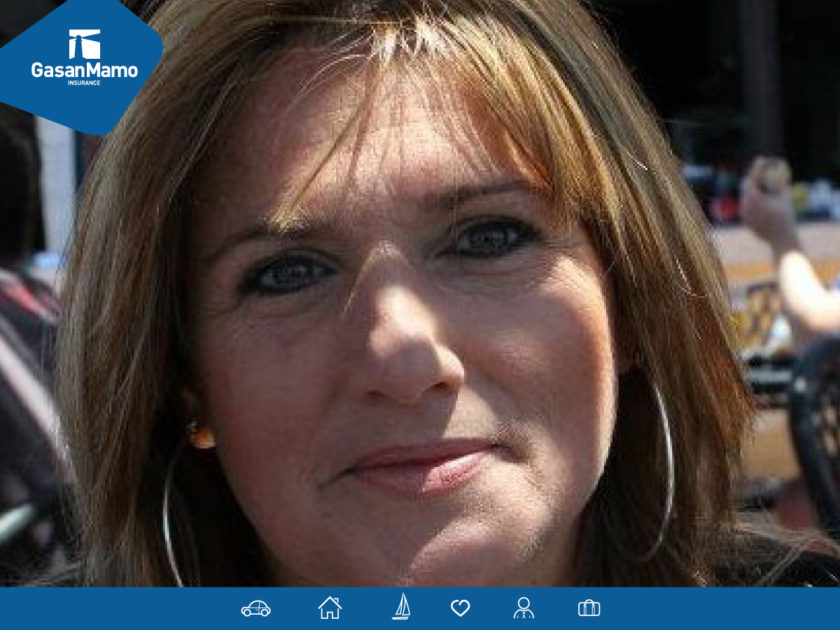 Audrey Gatt is an Underwriter in the Motor Department at GasanMamo Insurance and has been working for the company for 29 years. We caught up with Audrey and asked her some interesting questions.
Interview With Our Employee: Meet Audrey Gatt
Q: If I had to ask you, who is Audrey Gatt, how can you sum that up?
A: I am married with two kids Zach 20 and Sophie 17, and family always comes first.
I enjoy summer & any type of sports. I go to the gym 3 times a week & love to travel. I have been working at GMI for 29 years. To date it has been a wonderful experience.
Q: Glass half empty or half full?
A: Half full
Q: One thing that comes to mind if I had to ask you what a great year it's been for you?
A: A proud mummy moment when my daughter & her team won the Junior Young Enterprise award.
Q: What does your hobby give you? How does it pay off?
A: As I mentioned I have more than 1 hobby. If it is sports, that is the time my husband & I get along & we can spend time together. Be it cycling, football on TV, Grand prix, off to England to watch a game & watching a tennis game at Roland Garros. The other would be travelling, again you are in relaxing mode & can enjoy the people around you.
Q: How much time do you invest in it and is it worth it?
A: In winter it's most weekends and yes it is.
Q: Anyone in your family that shares your same passion?
A: Husband & son love sports, my daughter enjoys travelling.
Q: How would your life be different if you could not do what you love?
A: It is not the end of the world; however, I would miss it. I would probably find some other interests. A year ago, we got into trekking, so that could be another option.
Q: Any interesting things related to your life passion?
A: The kids are 20 & 17 & their friends are our friends too, so we love it when they ask us whether they can have their friends over & enjoy our company too.
Q: How did you start enjoying sport?
A: I come from a family who played & loves sports, I played volleyball & my husband also played football at a high level, then when he got older he moved to competitive sailing; I enjoyed the sport and the crowd. My son played football for many years, eventually playing for Malta from Under 13 to Under 17 and our lives changed to what was on his agenda. Rain or shine we were there.
Q: What is your life ambition? Is it related to your life passion or other?
A: Unfortunately, I do not think of myself as being ambitious. My ambition is to see my kids happy & successful in whatever they choose to do in life.
Q: What did working in the insurance business teach you?
A: You have to be diligent, efficient & happy to work with all kinds of people.
Q: Is there anything you are afraid of?
A: Heights & Cockroaches
Q: If you could retire tomorrow, what would you do?
A: Definitely voluntary work, would love to travel to Kenya or these kind of places.
Q: Favourite quote?
A: Only God can judge me
Q: Select one person from history and have them truthfully answer one question, who would you select and what is the question?
A: Pope John Paul: Why is there so much hatred in today's world?
Q: Ugly and live forever, or attractive and die in a year?
A: Ugly & live forever
Q: If you could have anyone locked in a room so that you could mentor them for a day, whom would you choose and how would you mentor them?
A: A little child giving them tricks of how to study, & remembering dates etc.
Q: If you could wake up tomorrow in the body of someone else, who would you pick and what would you do?
A: A Kardashian – Get pampered like they do & get the feeling of being a millionaire as long as it's just for a few days. I'm happy to be me.
Q: If you had a chance for a 'do-over' in life, what would you do differently?
A: Go to University, I always hated studying & now I regret it.