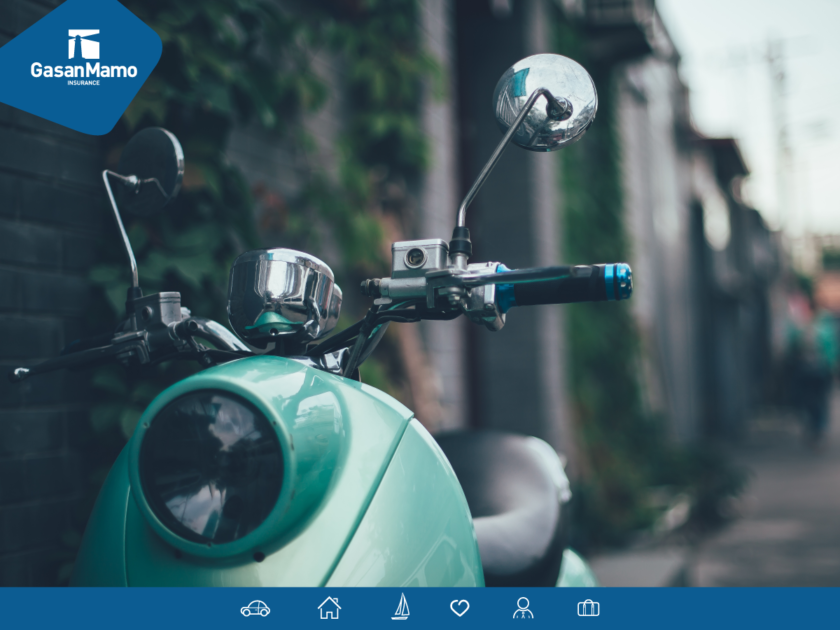 If you are looking to insure your motorcycle, look no further than GasanMamo Insurance.
Motorcycles are increasingly becoming a very familiar sight on Maltese roads, in fact, the National Statistics Office data recently published shows that there are over 21,335 motor cycles registered and that the number of new registration in the first 6 months of this doubled when compared to the same period last year. This is not surprising as many seek to beat the ever-increasing problem of traffic congestion by switching to motorcycles.  This was also helped by the fact that as a result of changes in driving licence regulations, motor vehicle drivers would be able to drive selected small-powered motorcycles without having to sit for a driving test, though this is subject to some special conditions. So, whether you are a seasoned rider or a new motorcycle owner now is definitely the right time to start thinking about motorcycle insurance for your bike.
Thinking about insurance is certainly not the most exciting activity one can engage in, and not only because it can be rather complex, confusing and time consuming.  Ultimately what one needs is a competitively priced policy that offers just the right amount of cover.  What is probably even more important is the peace of mind that the policy is backed up by a professional and experienced insurance company, with an excellent reputation in claims handling.  As one of Malta's leading motor insurers, GasanMamo can certainly claim this, and thus takes the worry out of buying motorcycle insurance by providing customers with a policy tailored to their individual needs and requirements.
With a dedicated customer service team who understand the intricacies of motorcycle insurance, GasanMamo puts the brakes on the uneasiness by working directly with their customers to provide them with the best cover possible. GasanMamo not only already insures a large number of motorcycles, but it also committed to providing its' customers with a highly competitive insurance deal, regardless if they have had previous claims or own high-value or high-power bikes. Offering a wide choice of cover, ranging from the most basic third-party cover to the wide comprehensive cover, which includes accidental damage, and losses by fire or theft, GasanMamo can cater to all needs without compromising on quality.
GasanMamo Motorcycle Insurance
Insurance is there to protect you against the unexpected, but it is no replacement for being alert and driving safely.  GasanMamo continues to support road safety initiatives and is always ready and willing to assist in such initiatives using its long and wide experience handling claims involving motorcycles.  As the total number of vehicles on our roads increases, it is up to all road users to be exercise even greater caution and to do our best to minimise the risk of an accident.
More information on GasanMamo's motorcycle insurance can be obtained by contacting any GasanMamo branch or one of Intermediaries across Malta and Gozo or by visiting www.gasanmamo.com or GasanMamo's Facebook page.
About GasanMamo Insurance
Able to trace its roots all the way back to 1947, GasanMamo Insurance is one of Malta's leading insurance companies providing competitively priced and a different range of insurance cover types, from car insurance and boat insurance to home insurance and health insurance for both personal and commercial clients through the Maltese Islands. The company recognises the importance of customer value and ensures that it maximizes value by keeping premiums as low as possible, yet maintaining the correct balance to provide service that meets the standards set by the company. Corporate Social Responsibility makes a big part of how GasanMamo Insurance goes about business. The company believes that giving back to people and communities is their duty and serves to enrich lives across the board.