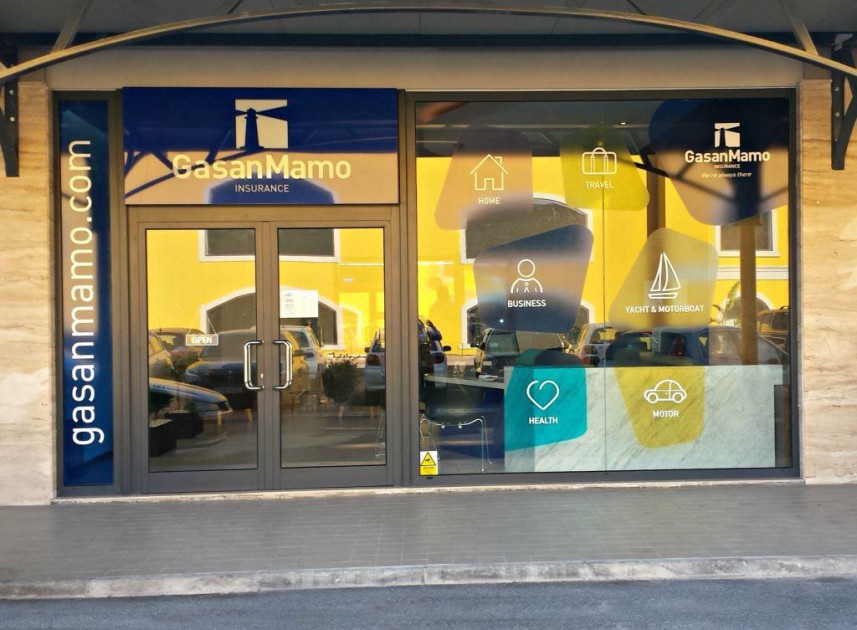 GasanMamo opens new branch at PAMA Shopping Village in Mosta
Leading insurance company in Malta, GasanMamo Insurance has now opened a new branch in PAMA shopping village in Mosta. The branch brings GasanMamo's total number of branches to 11, the only insurance company to have such an extensive branch network on the Maltese Islands.
The expansion is part of the company's overall strategy to increase and extend its network around Malta in order to reach out to clients and be conveniently located closer to the areas where they live, shop and enjoy their leisure time. The branch is excellently located in the heart of Malta, in the newly opened PAMA shopping village in Mosta.
Mark Mamo, General Manager of GasanMamo Insurance said, "The opening of our new branch at PAMA Shopping Village in Mosta is another step in the company's efforts to ensure that customers have easy and convenient access to our array of services. Our main aim is to always place the customer at the very centre of what we do and I am sure that our team at the Mosta branch will be a shining example of this."
The new PAMA branch will offer all the services and products in the vast range available at GasanMamo Insurance, complemented by excellent customer service to loyal clients and prospective new customers.
The PAMA branch is located at PAMA Shopping Centre in Mosta. Customers are invited to call during the outlet's opening hours which are 8.00 am to 12.30 pm and 3.30 pm to 7.00 pm from Monday to Friday. On Saturdays the branch opens from 8.30 am to 12.00 noon. For further information and a full list of GasanMamo's branch network and locations visit www.gasanmamo.com.
About GasanMamo Insurance
Able to trace its roots all the way back to 1947, GasanMamo Insurance is one of the leading insurance companies in Malta providing competitively priced and a different range of insurance cover types both offline and online. The insurance cover is various, including vehicle insurance, travel insurance, business insurance and private and family health insurance for both personal and commercial clients through the Maltese Islands. The company recognises the importance of customer value and ensures that it maximizes value by keeping insurance premiums as low as possible, yet maintaining the correct balance to provide service that meets the standards set by the company. The company's slogan or motto, We're Always There is something everyone abides to. The GasanMamo website offers comprehensive information to every customer and is easy to navigate so customers can get the support they need, when they need it most. Corporate Social Responsibility makes a big part of how GasanMamo Insurance goes about business. The company believes that giving back to people and communities is their duty and serves to enrich lives across the board.