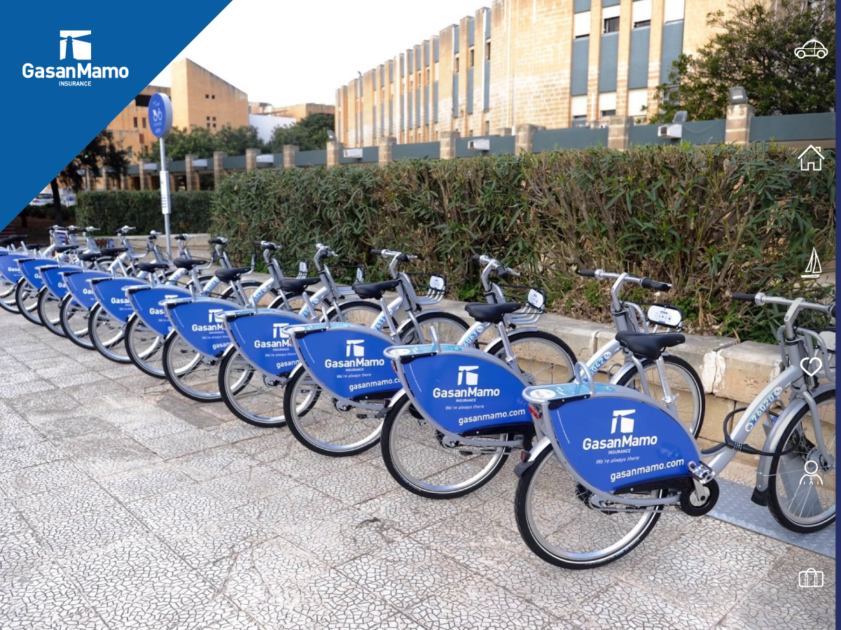 Bike sharing schemes have increased in popularity in the last decade, mostly due to user-friendliness, accessibility and affordability that have helped to endorse the concept of a short-term bike rental system as a win-win for just about anyone who is ready to exchange the use of a car or a bus for a bike.
This scheme has now been introduced in our country thanks to Nextbike; Malta's new public bicycle-sharing scheme, initially comprising a number of stations interspersed over ten localities, providing a low-cost, environment-friendly and convenient way to travel about.
Moreover, this new system follows another effort towards a 'shared-economy' solution to the perennial traffic problems.
GasanMamo Insurance are supporting this new concept as being a sustainable way which can change the landscape of commuting in Malta steering a modal shift in transportation.
Commenting after the launch of this scheme Julian J. Mamo, Managing Director of GasanMamo Insurance said that "bike sharing schemes have many advantages, such as promoting a healthier lifestyle, transport flexibility, reductions in vehicle emissions, and reduction congestion on our roads.
GasanMamo is supporting this new idea as an alternative method for commuting and travelling around the island for both locals and tourists alike.
GasanMamo is encouraging the local community to try this new bike sharing scheme, always keeping safety in mind by wearing the appropriate safety gear and following the traffic signs and regulations.
Thanks to this new concept, everyone will be contributing to a greener environment, less traffic on our roads and it's useful for our health.
For further information regarding this scheme, please visit www.nextbike.com.mt