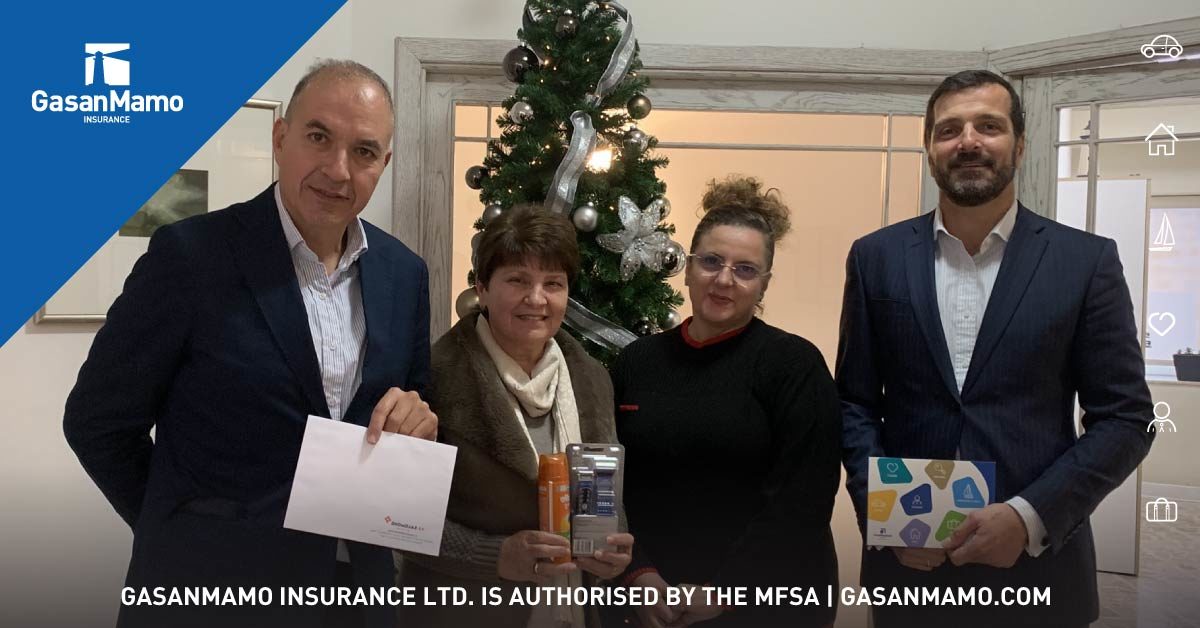 GasanMamo Insurance and VJ Salomone Marketing Limited teamed up to support Movember; an annual global campaign that was launched in 2014 with the aim for men to grow a moustache in the month of November to raise awareness and funds for the biggest issues in men's health – prostate cancer, testicular cancer and mental health and suicide prevention.
Both companies ran a joint Facebook competition and committed themselves to donate €0.50c each to Hospice Malta for every like received on the competition post. One lucky winner won a Gillette Styler & Shave Prep, which was supplied by VJ Salomone Marketing Limited. Both companies donated €300 each to Hospice Malta. The winner of this competition was Doris Grech.
"At GasanMamo and VJ Salomone Marketing, we felt the need and duty to increase our effort to support a genuine initiative during the month of November hence promoting care for men's health. We feel that this shouldn't stop after the month of November is over and the idea behind it, is to get the message out that awareness and screening are very important and to encourage men to get their regular health check-ups and not minimize symptoms that could be due to more rare cancers such as testicular cancer," said Julian J. Mamo, Managing Director at GasanMamo Insurance.
Women are used to visiting their physician or personal doctor regularly and to discussing health issues with their friends, but men generally don't do that. It's important that they get screened for cholesterol, for blood pressure and for other things. That's the point of Movember and that is why GasanMamo and VJ Salomone Marketing themed up together to create a stronger awareness for this cause.