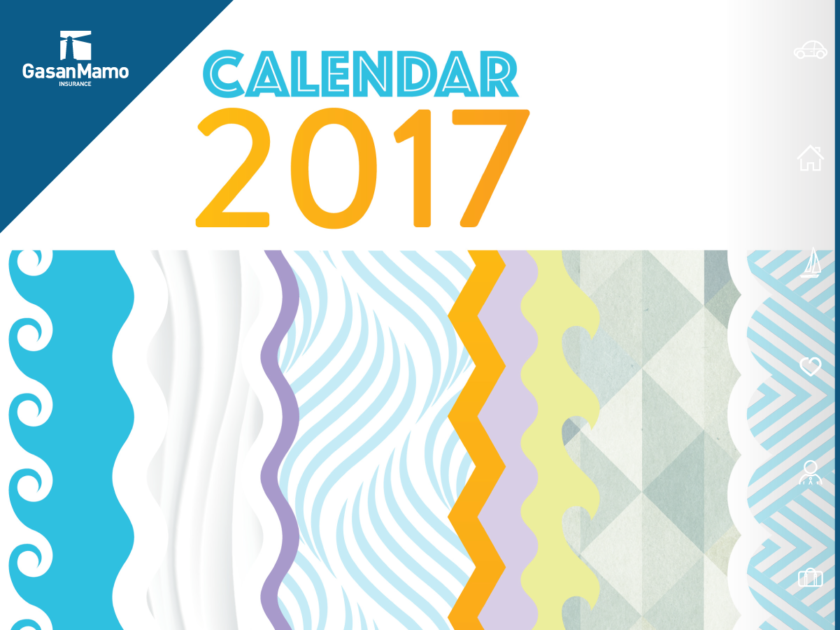 There are a lot of things that can provide inspiration and encouragement as this can come from anywhere and everywhere. Some might be motivated by seeing other people accomplish great things, seeing other people overcome adversity or else by hearing or reading inspirational quotes from great people. The power of motivational quotes is the main theme of the GasanMamo Insurance calendar, much awaited by staff and clients alike.
"In today's social-digital age these quotes are spread everywhere through social media, whether they are old sayings or quotes from famous people. At GasanMamo we've picked a few quotes that we find motivational, in both English and Maltese. Some might argue that these quotes are easier said than done but we believe that if you say them often enough and you open your mind to them, then positive things will begin to happen", said Mark Mamo, General Manager.
Concisely, the meaning behind this year's insurance calendar concept is that these selection of quotes, or else mantras, are powerful and influential enough to help us live a happier and more fulfilling life hence working harder to accomplish our goals while wishing our staff, partners and clients an inspirational 2017.