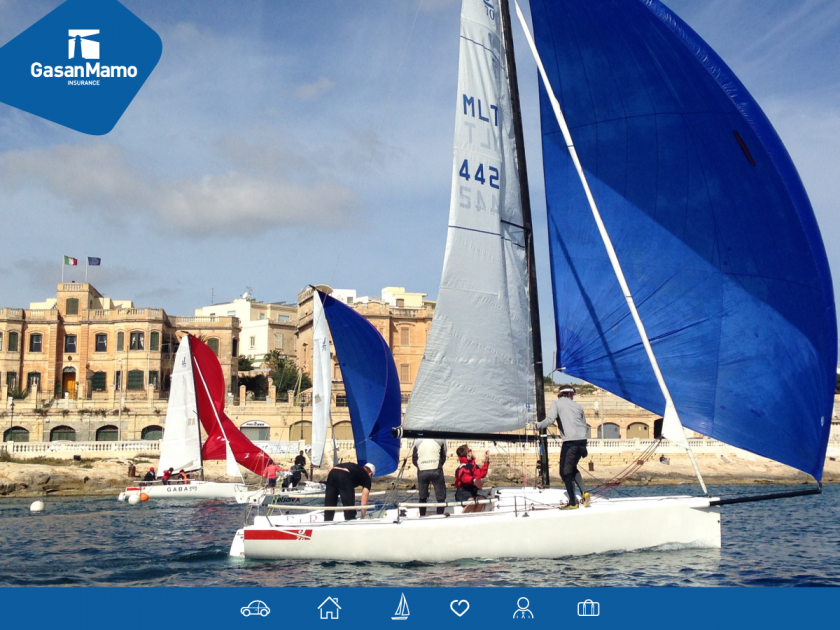 After a 3-year hiatus Maltese sailor, Benji Borg has decided to get back in the sailing game by starting a team with the aim of racing both internationally and locally on the J/70 One-Design Class. The sailing team, named after the sea nymph daughter of Atlas, 'Calypso' will be made up of Maltese and British sailors led by Malta's Benji Borg.
The J/70
The J/70 is one of the fastest growing One-Design boats in the world. . With its ease of use and transportation the J/70 is suitable for sailors of all levels, no wonder it's one of the most popular boats in the world!
Team Calypso
Last year team Calypso took part in top sailing events across Europe. The team's hard effort saw them placing 3rd at the Italian National Championships, in Lago de Garda ranking them amongst the top 5 in the world. Team Calypso's hard earned success was repeated during the British National Circuit this year in which they placed 4th.
Having high aspirations and racing at such a professional level is no easy task. The time and commitment required can be quite taxing. Not to mention the financial backing needed to support the cost of both having the best equipment as well as boat insurance along with the travel expenses including both car insurance and travel insurance required for additional peace of mind.
The crew's short term goal is to place in the top three at the 2016 Italian and UK national championships respectively.
To help them achieve their goals team Calypso are proud to announce that GasanMamo Insurance shall be one of their main sponsors for the rest of 2016 and beginning of 2017, backing the team to the world championships in 2017.
Stay tuned for more updates from team Calypso and their adventure as they travel across Europe racing against some of the biggest names in sailing.