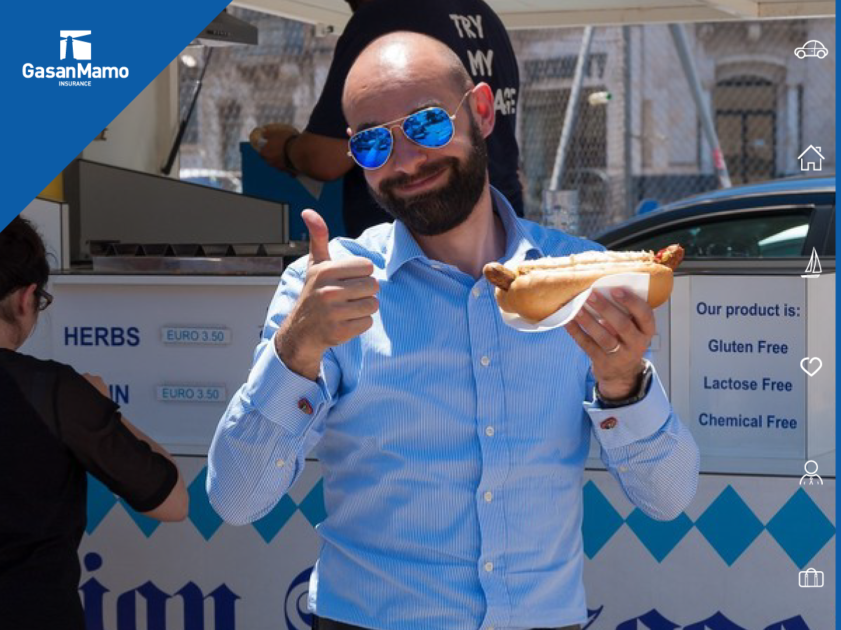 GasanMamo Insurance strongly believes that to be customer-centric, you must be employee-centric too.  The Company strives to exercise an employee-centric management strategy by ensuring that its employees are one of its top priorities. In its ongoing commitment to execute this policy, Malta's leading insurance company recently treated its employees to hot dogs during their lunch break.
From time to time, GasanMamo organises small events for their employees to break the working routine and to make their days at work more enjoyable.  'GasanMamo's Hot Dog Day' turned out to be a fun event and a perfect opportunity for staff from various departments to meet in a friendly and relaxed environment during a normal working day.
"Showing appreciation towards employees is crucial to keep a happy and serene atmosphere in the working environment.  The social bonds that are reinforced even during these small events helps to boost friendships and office morale. Occasionally we surprise our employees with themed days and small office events to break away from the daily routine.  These events create a positive environment, whilst also communicating a sign of appreciation for the hard work performed by our staff throughout the year," said Vanessa Portelli, HR General Manager.