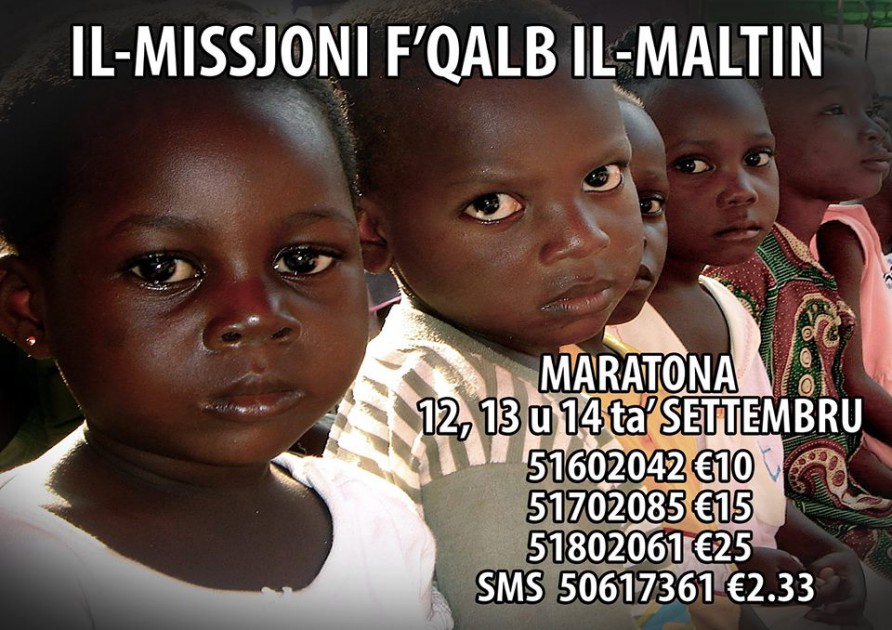 The generosity of the Maltese population reigned once again at the 'Maratona b'risq il-missjoni' held between September 12 and 14 and organised by Fondazzjoni U, where €163,804 were raised to help people in need in India, Mozambique and Kenya. The funds raised will go towards four different projects including giving abused women and youngsters' shelter at a Rescue Centre in Garissa, providing a roof under the heads of many families, providing pure and safe water and giving an education to people in Calcutta.
Managing Director Enthuses About Tangible Results
Julian J. Mamo, Managing Director of GasanMamo expressed his excitement at seeing the company's contribution translate into tangible results. "We are impressed with the passion, energy and work of Fondazzjoni U. We are happy to know that less fortunate people living in poor conditions can get a roof under their head, safe water to drink and an education to look forward to, things we take for granted."
Fondazzjoni U Information
Fondazzjoni U is a philanthropic organisation with a social, cultural, religious, educational and humanitarian profile operated through the media to serve the needs of the community with the main aim that of helping out the less fortunate and poor communities across the world.