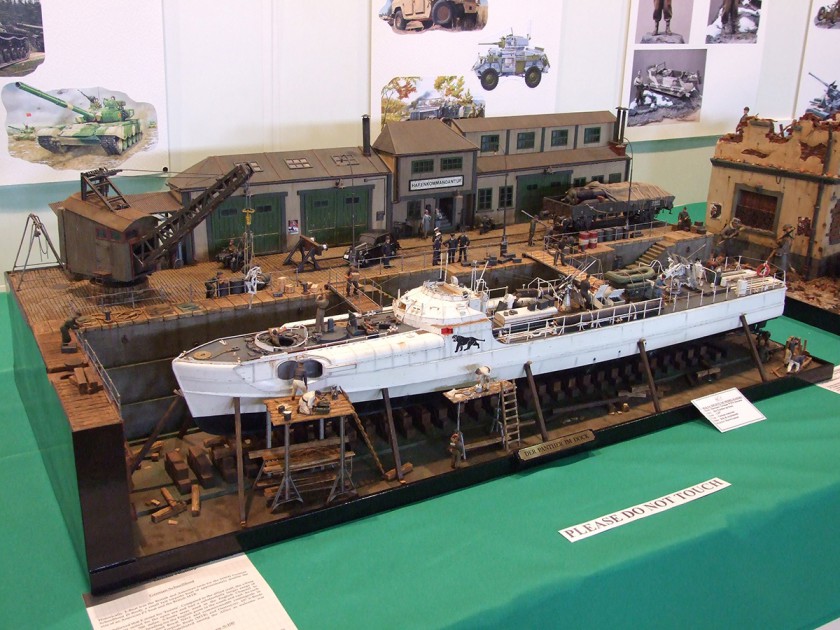 GasanMamo will once again be supporting the annual Malta Society of Model Makers in the scale model exhibition that will be held at the Catholic Institute in Floriana from 14th March to 22nd March 2015. The main categories that will be exhibited this year include marine, aeroplanes, figures, cars, tanks, dioramas and engineering related models of various scales and eras.
GasanMamo Appreciates Intricate Work
"We are delighted to support the Malta Society of Model Makers once again this year. We appreciate that this exhibition is the result of a lot of hard work and commitment by the members. Our support stems from our appreciation that the intricate work involved in building these models is, in itself, an artistic expression of a very high standard," said Julian J. Mamo, Director at GasanMamo.
Diorama Section
Of particular interest in this year's exhibition is the diorama section which contains models exhibited in a specially constructed environment, which not only gives a better presentation of the model but also places the model in its actual surrounding environment. This year's dioramas vary in subjects from World War 2 to Napoleonic and Roman eras. As in previous years, this year visitors will also have the opportunity to see modellers constructing their own models and the techniques used to achieve the desired level of finish and to discuss with the modellers and familiarize themselves with the subject. Another section of the exhibition will be dedicated to scratch build models. These are different from the standard models because they are constructed from blueprints or construction plans, with each individual part of the model constructed separately from either wood or plastic.
Regular Meetings throughout Year
The Malta Society of Model Makers holds regular lectures, meetings and exhibitions throughout the year. Their main aim is to help and support young modellers in achieving better modelling techniques and results.