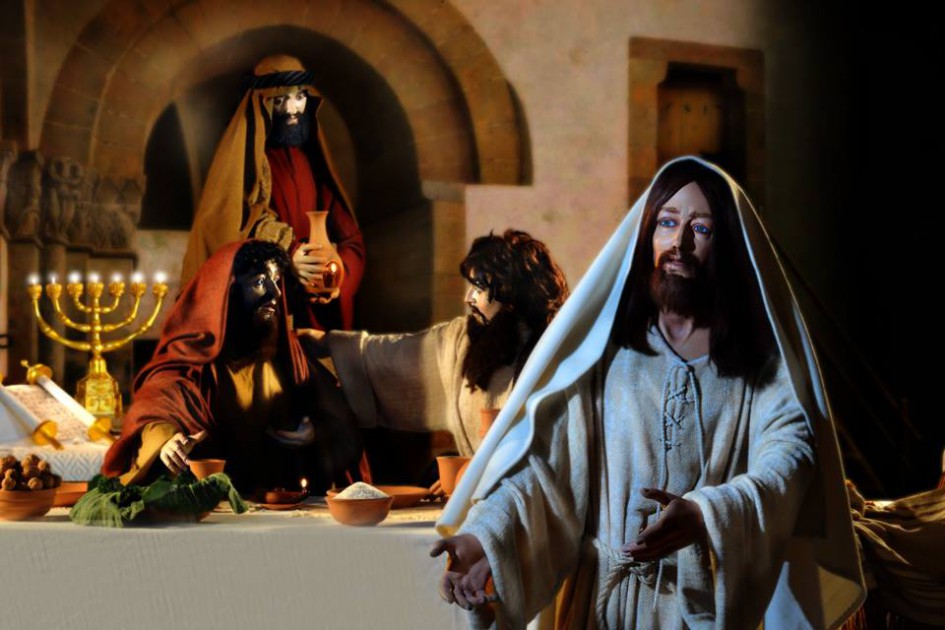 GasanMamo together with other sponsors is supporting 'Hsiltilkom Saqajkom', an exhibition of 18 'life size' statues organised for Holy Week by the Mifsud family at Bir Miftuh Chapel in Gudja . The display will run from Saturday 12th April till Good Friday.
The display 'Hsiltilkom Saqajkom' according to Jewish Rites was exhibited for the first time in 1999. The first display was by far different from the one held today. Although life size statues already existed at the time, throughout deeper thoughts and research, the Mifsud family decided to create something different to give more artistic value to their display. The biblical statues which take the visitor through the Pesah atmosphere are of human size and their facial expressions together with the lightning and oil lamps give a unique atmosphere and entrance to the chapel, reminding the visitors about the Holy story that happened more than 2000 years ago.
Before entering the cenacle the visitors can see a man with the anphora exactly as described in the Bible. In the cenacle one can find other statues, that of a Jewish man sprinkling the blood of a lamb on the side of the house, a statue of a woman whose name was Mary, mother of St Mark, who according to research, was the owner of the cenacle. Another statue is an old man, standing near the Torah after reading the psalms. Outside the cenacle one can find a Jewish man walking in the narrow road with a light in his hand showing the symbol of light. The statues of Jesus and the twelve apostles were done by Camilleri Cauchi while all the other statues are being done by James Azzopardi.
The exhibition will be open on Saturday 12th between 18:00 and 21:00, Sunday 13th between 09:00 and 12:00 and 18:00 and 21:00, Monday 14th and Tuesday 15th between 18:00 and 21:00, Wednesday 16th between 18:00 and 21:00, Thursday 17th between 09:00 and 12:00 and 18:00 and 00:00 and Good Friday on 18th April between 09:00 and 13:00. Further details can be obtained by calling Jean Pierre on 79820917.