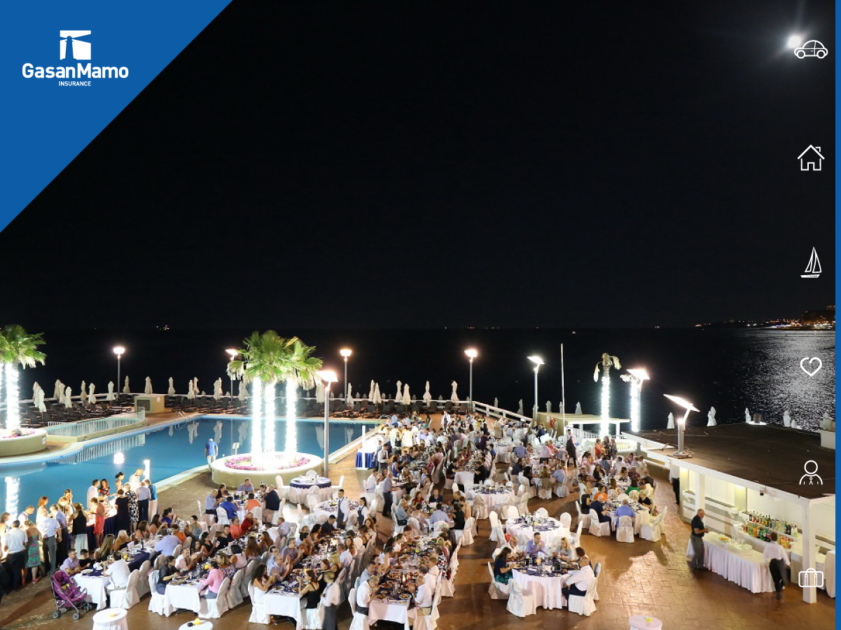 GasanMamo Insurance is once again supporting the Maltese Diabetes Association (MDA) in its continuous efforts to create awareness and increase access to information on prevention and care of diabetes and its complications. The Insurance company believes that adopting a healthy lifestyle can help prevent or delay the onset of diabetes and is critical to managing the disease.  Additionally, it's imperative to regularly check for any diabetes conditions.
Earlier this month, GasanMamo supported another event organised by MDA as they planned their annual fundraising dinner – dine4DIABETES which was held in St. Julians. A spokesperson for GasanMamo said that "the company understands the significance to combat diabetes as medical experts around the world have highlighted the need of balanced and healthy diet and regular exercise to defeat diabetes. We feel honoured to assist this Association in this fundraising event to raise funds to pursue with its mission to increase awareness on this condition".
Unfortunately, the growing number of people with diabetes in Malta is a concerning matter. It's important to note that this is serious health condition that not only affects one's lifestyle, but can put you at risk for many other health issues, including high blood pressure, stroke, and nerve damage.  GasanMamo will continue to help the Maltese Association for Diabetes in its unceasing efforts to create mass level awareness in this regard.