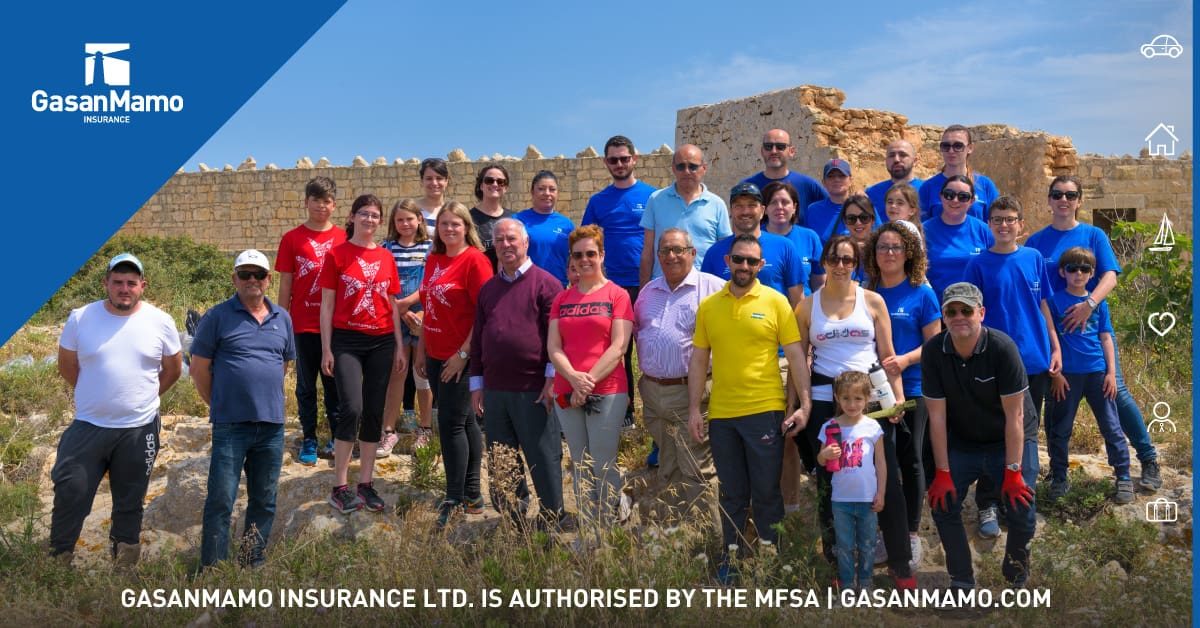 On Sunday, 22nd April GasanMamo Insurance celebrated Earth Day by supporting a clean-up day which was organised by Malta Clean Up and its founder, Camilla Appelgren.
The latter is a Swedish Maltese clean-up environmentalist who is continuously working tirelessly to encourage public support for clean-up and waste reduction efforts.
For Earth Day, Appelgren teamed up with various local councils and local business companies, including GasanMamo, in coordinating a nationwide clean-up across Malta in 77 different locations.
GasanMamo's employees joined a number of volunteers and participated in the clean-up which took place in Selmun, Mellieħa.
Activists got to work collecting trash from early morning and by early afternoon most of the clean-ups were completed.
This environmental event forms part of the Insurance company corporate social responsibility campaign themed "Spread the Love", with the aim to give something back to the community.
"GasanMamo is honoured to give a helping hand in these types of initiatives and this was a perfect opportunity to celebrate Earth Day in Malta.
Furthermore, this was also a good occasion for our staff members to 'spread the love' and volunteer for the community and environmental initiatives of the company.
Our company will continue to support these type of activities as they are beneficial to our environment and it brings people together to transform public places into beautiful spaces," said Julian J. Mamo, Managing Director.
Earth Day is also a significant day to bring attention to the type of work being done by numerous volunteers in Malta, such as Ms Appelgren.
For the past years, she has been organising numerous clean-ups all over the island, along with her family.
GasanMamo is grateful for Ms Appelgren's work and her constant effort to inspire, stimulate and educate the Maltese public to care for our environment.
Commenting on a blog of the Malta Independent of 24th April 2018, Ms Appelgren said that "clean-ups are not just for cleaning up. They are a way of enabling like-minded people to meet up, discuss ideas and make sure that people feel that they are part of the solution and not the problem."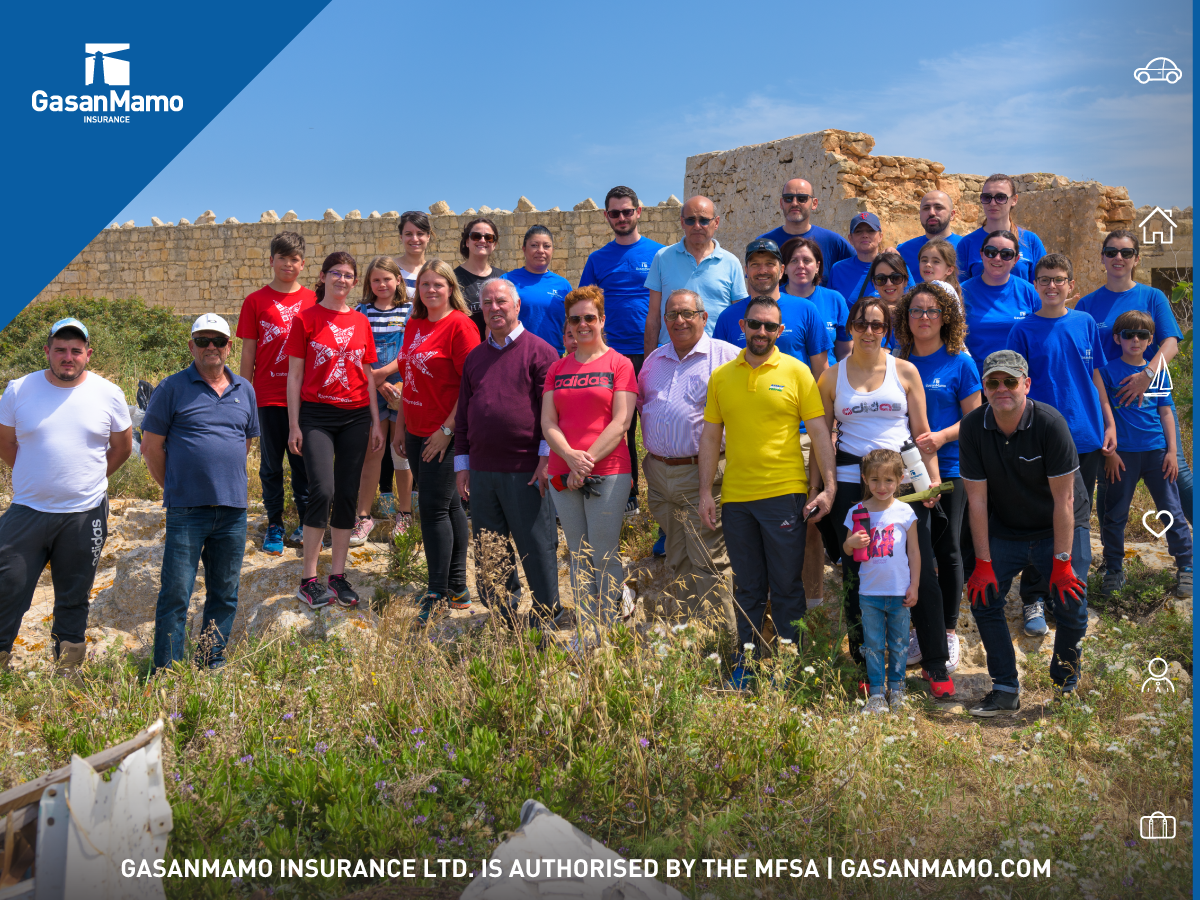 Photo credit: George Portelli Hale