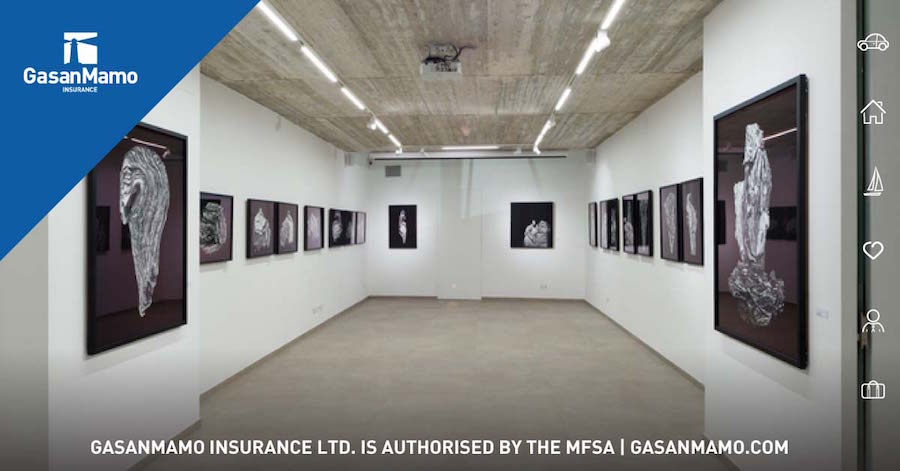 GasanMamo Insurance is once more supporting local artists by sponsoring an exhibition by renowned photographer Alex Attard entitled 'Parallel Existences'. This exhibition, which is being organised in collaboration with the Notarial Archives Foundation, showcases a series of never-before-seen, sculpture-like historical documents.  Parallel Existences will be exhibited at Valletta Contemporary in Valletta between 5th October and will be open to the public until 3rd November 2018.
In this exhibition, Attard captures the contents of damaged documents in the Notarial Archives through an artistic expression. The Notarial Archives in Valletta is a repository for Malta's hidden history. With a collection of over 20,000 manuscripts, spanning a period of six centuries, the Archives provide unique insight into public and private life on the islands.
"At GasanMamo we strongly believe that local business companies and our community should give its support to local artists because without our support, the art they make would cease to make the impact it could make. When you support the local artist community, you are supporting all our respective creative freedom. Once artists can express themselves creatively and freely, beautiful art is made that can be admired by the community and the world. We are proud to support this exhibition and to be associated with an artist as Alex Attard, who is renowned to be an art and architecture photographer that is driven by a passion to discover the beautiful and the extraordinary; inspired by not only the obvious, but also by the ordinary, the overlooked and the inconsequential," said Julian J. Mamo, Managing Director.
Earlier this year, GasanMamo announced that it has extended its support to the Notarial Archives, by sponsoring the second volume of Notary Placido Abela, a notary whose volumes contain important contracts related to Valletta.   Placido Abela is one of the earliest notaries found at the Notarial Archives. His acts cover the years 1557 to 1595, however, only four of his volumes have survived. The company is truly honoured and privileged that as an Insurance firm it has been supporting the conservation of these documents.