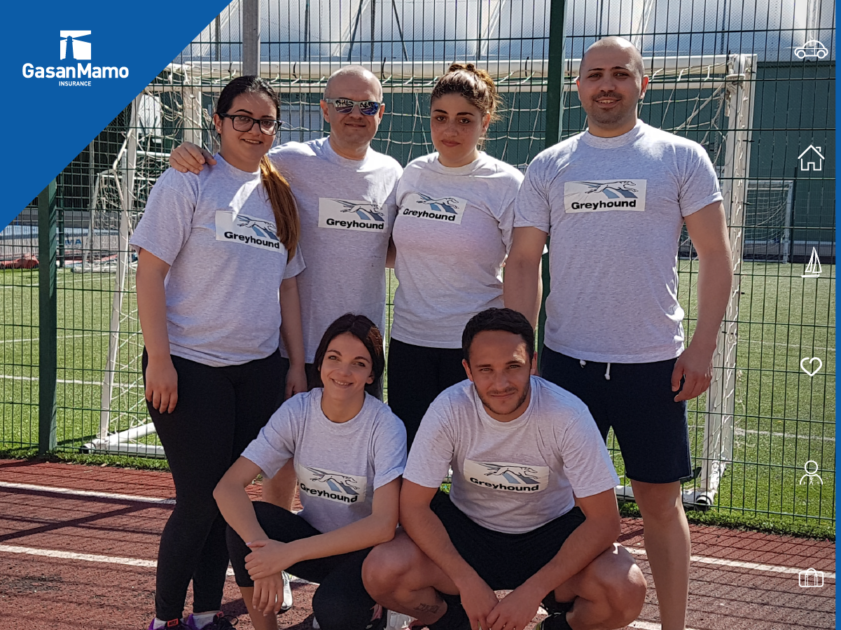 On a beautiful sunny Sunday morning, GasanMamo employees headed to San Andrea School in Mgarr for their Annual Sports Day event.  Corporate sports events are known to encourage employee engagement and wellbeing, and GasanMamo Insurance are accomplishing this through their annual Sports Day.
Eight teams of 6 members each challenged each other in various activities. These included relay races, 50 meters' hurdle race, football penalty shootout, the discus throw and other games which were lined up for the day.
Our Company's Sports Day event is a great way of getting everyone together in a different atmosphere away from the usual office environment.  At GasanMamo we believe that an occasion like this is vital in building strong relationships between colleagues, who on a daily basis spend so much time together," said Vanessa Portelli, General Manager.
GasanMamo believes that one of the main benefits in organising this yearly event is the bond it creates between colleagues. "When everyone is supporting each other, cheering each other on and working together, confidence and spirits are certainly high. Colleagues at their workplace can also start to build a new level of trust with one another," added Joseph Fenech, Social Activities Committee chairman.
The Greyhound team, which was formed by Glendon Refalo (captain), Marcel Bonaci, Sara Jane Fenech, Genieve Borg, Christian Sant and Kelly Azzopardi won the Sports Day after claiming the first place in the final table hence beating the competition of second placed team E-lemenators. The other participating teams were Orange is the new black, Heroes, Sonic Power, Minions, Fireflies and Maroon 5.