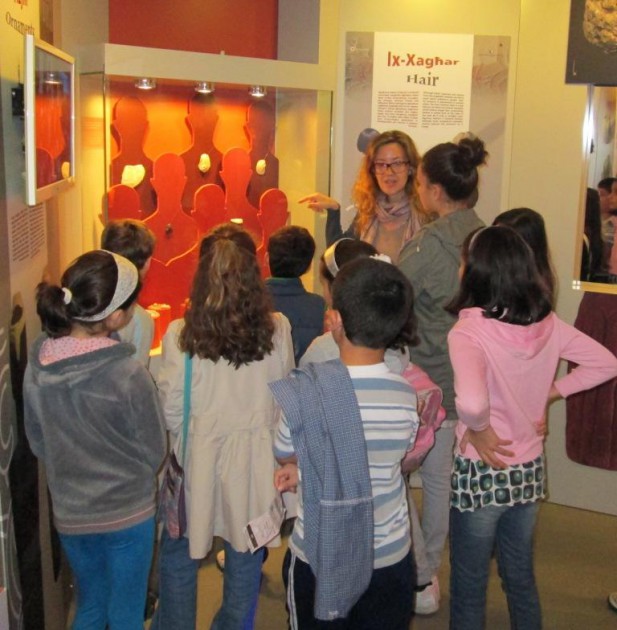 As part of its drive to further promote and support the community in art and music, GasanMamo has recently sponsored some art and music workshops organised for children by Ars Vitae Ensemble as part of the Ggantija 2013 Project.
"The workshops proved to be a great success with the children," said Julian Mamo, Managing Director at GasanMamo . "Seeing the children learn and enjoy themselves through art and music is what makes everyone so proud. Other than showing our continuous support to local artists in Malta we are also helping in the preservation and promotion of our extraordinary heritage, especially with the persons who will make up our future generation."
Highlighting the 2013 Ggantija Project
As part of the Ggantija 2013 Project, Heritage Malta together with Ars Vitae Ensemble organised a number of workshops at the Heritage Malta's National Museum of Archeology in Valletta and at Ggantija Interpretation Centre in Xaghra highlighting by visual and sensory presentations a selection from the performance and installation of Ggantija 2013, a project curated by Dr Vince Briffa and that was launched inside the Ggantija Temples last June. 9 to 12 year old students who attended the workshop has the possibility to listen to the piece performed last June by the Ars Vitae Ensemble inside the ?gantija Temples .
They also had a slideshow showing installation shots of the sculptures and light interventions inside the temples which were part of the performance which took place in June. These were followed by an open discussion, the playing of percussion instruments and hands-on activities. This session included music improvisation where students created simple rhythms using various percussion instruments and other media.
The students were also given the chance to create and decorate their own terracotta sculptures and paint with natural pigments inspired by Malta's prehistoric heritage. The participants were also given a guided tour inside the Archaeology Museum in Valletta and at the ?gantija Visitor's Centre in Xag?ra. The decorated clay sculptures were later fired in a ceramic kiln. A certificate of participation was also awarded to all attendees.
The project's supporters
The Ggantija 2013 Project is hosted by Heritage Malta and supported by The Malta Arts Fund, Banif Bank (Malta) plc,GasanMamo Insurance, Gozo Culture & Information Office, Xag?ra Local Council, Abraham's Supplies and The Janatha Stubbs Foundation. The final part of the project will be exhibited next year. For further information on the Ggantija 2013 Project visit their Facebook page on https://www.facebook.com/ArsVitaeEnsemble.