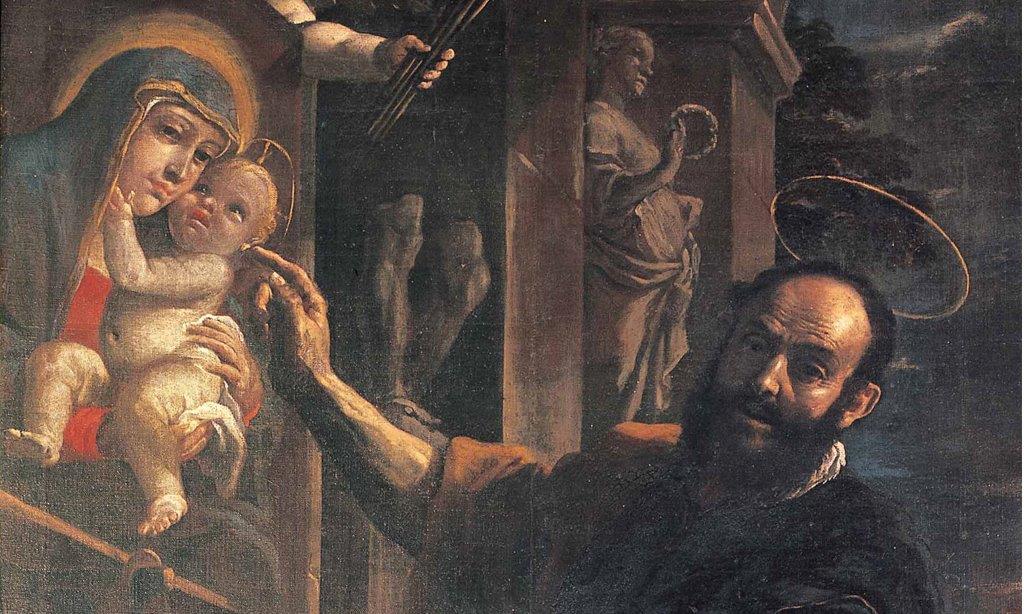 On the occassion of the 400th anniversary from the birth of the great master Mattia Preti who although born in Calabria spent the last decdades of his life in Malta, his spectacular painting Saint Luke painting the Virgin which adorns the Franciscan Church in Valletta has been given a complete face-lift thanks to a restoration project by restorers Sante Guido and Giuseppe Mantella. This masterpiece signed by the artist F(ra).M(attia).P(reti).F(ecit) and dated 1671 will soon be exhibited at the Accademia di San Luca in Rome and at the Palazzo Vescovile in Crotone, Calabria thanks to a part sponsorship of the transportation and insurance by a number of companies known for their love of the Maltese artistic culture.
The insurance was jointly financed by GasanMamo Insurance and Malta Tourism Authority through the Maltese Embassy in Rome with the assitance of Island Insurance Brokers. Transportation was financed by Fondazione Montecristo.
A word from participating parties
Mr Julian Mamo Managing director of GasanMamo Insurance enphasised his company's continued commitment to contributing to saving Malta's artistic heritage in line with the company's corporate social responsibility. 'It is with this in mind that GasanMamo Insurance was immediately prepared to offer its assistance when presented with such a whortwhile project' continued Mr Mamo. Furthermore, he expressed his satisfaction that not only are they helping St Francis Church in preserving such special works of art, but their exposure in other countries will further promote Malta's culture and in turn promote Malta as a potential tourist destination.
On his part, Mr Lawrence Pavia, Managing Director of Island Insurance Brokers was keen to offer the company's expertise in the insurance of works of art in relation to this project. He mentioned that this is the Island's 4th project relating to Mattia Preti this year having been involved with HeritageMalta 's exhibition at The Palace in Valletta ealrier in the year and recently with two other exhibitins of Mattia Preti held in Xewkija Gozo and Zurrieq. 'These types of projects are not only within our line of expertise, but feature prominently in the Company's broad vision of supporting culture and the arts, something which Island Insurance Brokers have done since its establishment in 1989. Suffice to say that over the years the Company has supported artists by commissioning works of art from them and also supporting exhibitions such as this one of the Mattia Preti painting as well', said Mr Pavia.
The exhibition at the Accademia di San Luca is expected to open on 14th December until 7th January 2014, after which it will travel to Calabria. The painting is expected to return to Malta and take back its pride of place at the St Francis Church in Valletta in the middle of February 2014.