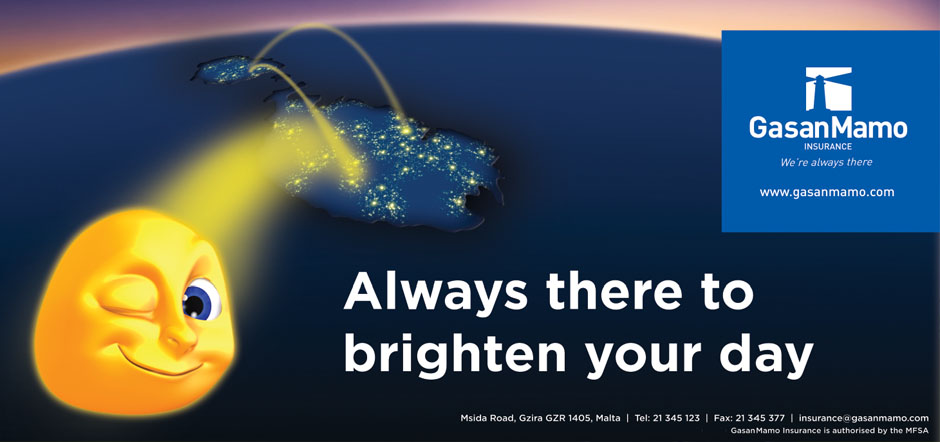 GasanMamo Insurance is proud to launch its new marketing campaign for 2013. This revolves around a ray of light which is animated and personifies what GasanMamo seeks to bring to its clients. This little bit of "light" brightens one's day combating the negative feelings that go hand in hand with risk and possible financial loss. This warm and friendly light internally christened "Ray", is close by, yet not in the way, always efusing a gentle glow that brightens and comforts.
"The new advertising campaign brings out the important sense of service that we bring to clients as well as the extensive reach in acheiving this through our network of branches and intermediaries across Malta and Gozo," said Julian Mamo, Director at GasanMamo. "At GasanMamo we are committed to adding genuine value to our clients, not just in the event of a claim but every single day," added Mr Mamo.
GasanMamo's new advertising campaign comes with the slogan "Always there to brighten your day", a positive message in a light hearted tone. The GasanMamo TV commercial can be viewed on several Maltese TV channels as well as the GasanMamo Facebook page www.facebook.com/gasanmamo.