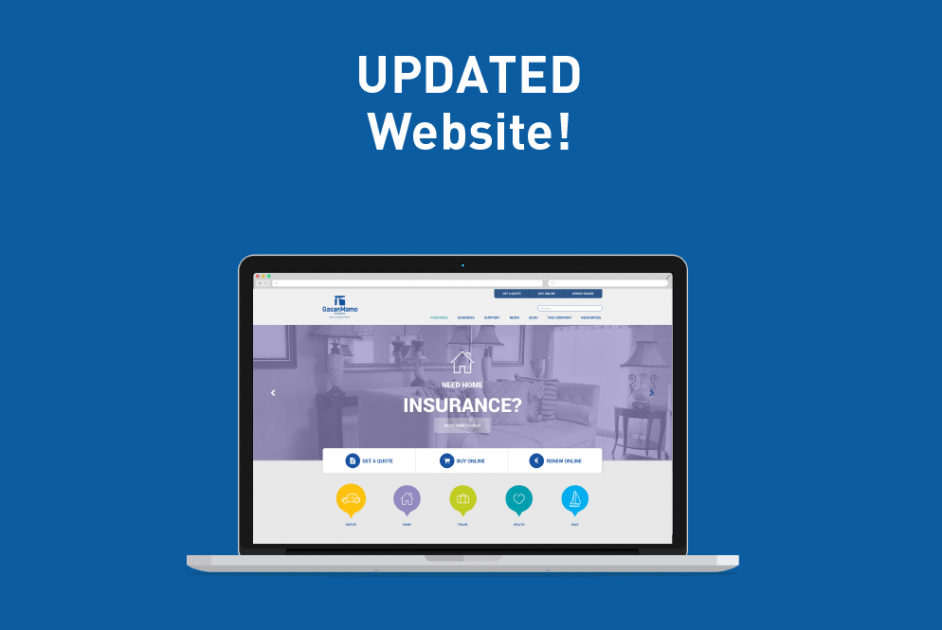 Here at GasanMamo we want to ensure that our customers have the best customer experience. This includes their experience online, so we've revamped our website. Read more about the updates we've recently made to our website:
Updated Design and Images
To make our website visually appealing we've improved the design, it is now vibrant through the use of more images. This will make browsing our website a more pleasurable experience.
Resources Section
We know how busy our customers can be and that's why we wanted to save them time by creating a resources section. This section is where you can find and download our policies and forms to fill out before heading over to one of our offices.
Updated News and Blog Section
To keep our customers updated about initiatives GasanMamo take part in, we've updated our news section. Our blog section has also been revamped with weekly blogs on a range of topics to suit all of our customers' interests.
Responsive design
Do you prefer to use your mobile, desktop or tablet when browsing the internet? With either device the website user experience will not suffer! We've made sure our website's design is responsive to whatever device you're using, this means that the website automatically fits to whichever screen size you have.
Improved Loading Speed
We've made our website faster to make it easier for you to navigate and reduce the loading speed time between one page and the next.
The website has been updated with user experience in mind, to make it easier for you to find us and get a simpler understanding of the services we provide.