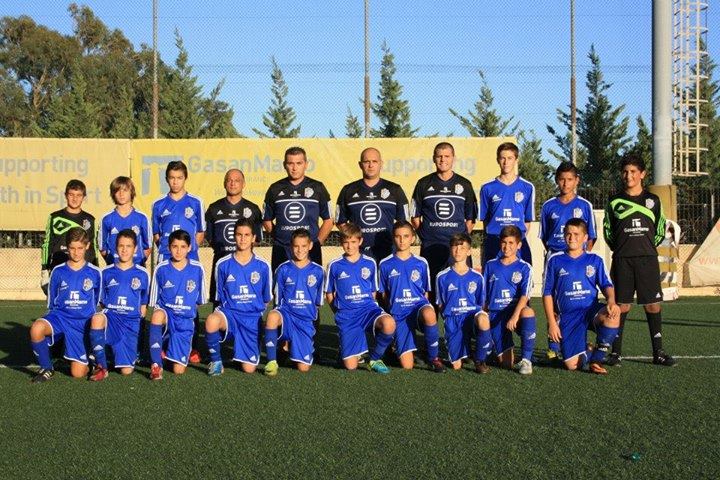 GasanMamo renews its sponsorship towards Mosta FC Youth Nursery
GasanMamo Insurance has once again renewed its sponsorship of the Mosta Football Club Youth Nursery for the coming three years, making it the main corporate partner for the nursery.
"At GasanMamo we strongly believe that youths can develop maturely through sports. Football offers these beneficial qualities through discipline and team play," said Mark Mamo, General Manager at GasanMamo. "The Mosta Football Club Youth Nursery is professionally run and they are determined to provide youths with values that meet our own. For this reason we have decided to renew our sponsorship and help youths in achieving their goals through sports."
"We have seen quite an increase in the amount of youths that joined our nursery. These talented youngsters and the managing team all strive hard to attract others to learn and play the game and with a team of highly competent coaches for each age group creating a variety of training sessions this makes it easier for everyone. We would like to thank GasanMamo for their continuous support in providing us with assistance in enhancing the standard of young players in Malta," said Simon Henwood at Mosta FC Youth Nursery.
The Mosta FC Youth Nursery was founded in season 1988/89 by Architect Ludovico Micallef and Norman Saliba, who at the time was secretary to the Mosta Football Club.  Since its inception the Mosta Nursery had an excellent set-up and was always professionally managed. It always fielded strong teams, especially in the under 15 and under 17 years categories.