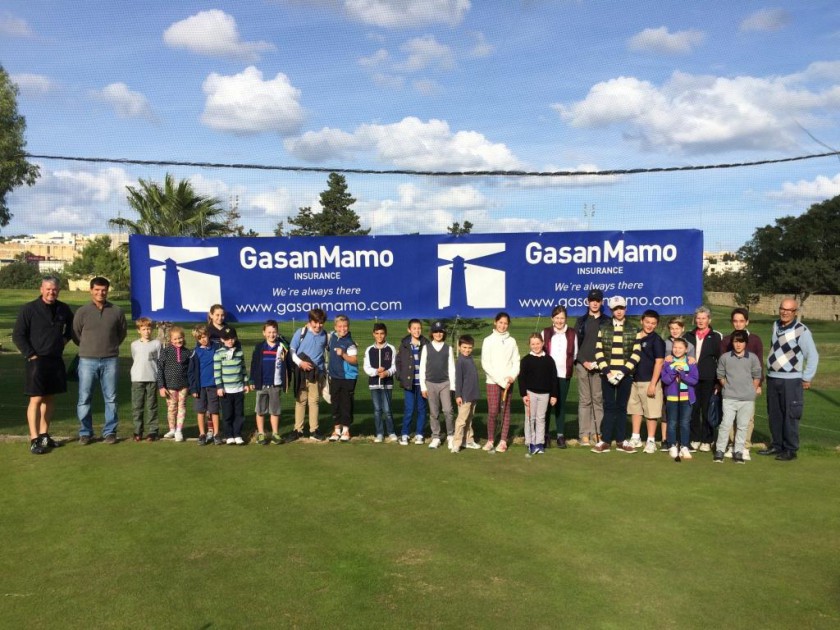 GasanMamo Paves the Road Leading to Golf with Malta's promising young golfers and members of the Royal Malta Golf Club Junior Academy enjoyed an end of year competition last December which culminated in a fun Christmas party. Both events were supported by GasanMamo Insurance Ltd. as part of the company's on-going commitment to support and encourage young local talent in the field of sports.
Promoting Golf
The principle goal of the Academy is the promotion of golf. The main aim is to provide a fun induction followed by preparing the young golfers to reach their first sporting objective by obtaining a gold handicap and to specialize in this sport.
Ensuring Juniors Have Fun
"Thanks to sponsors such as GasanMamo Insurance, we can educate, encourage and above all ensure that the juniors have fun with golf and hopefully decide to continue enjoying the game of golf as long as possible," said Thomas Jacobsen, Head of Junior Academy of the Royal Malta Golf Club.