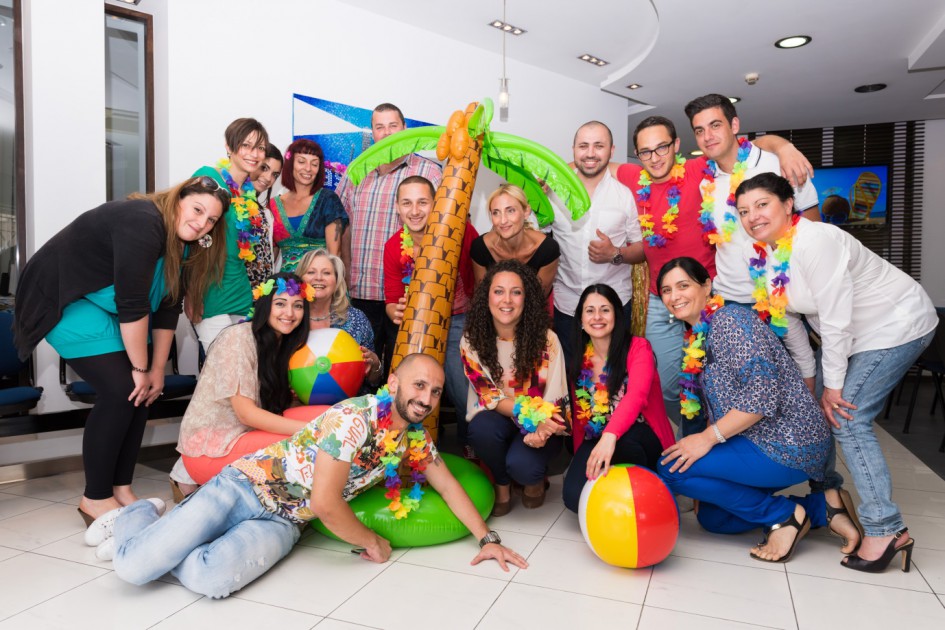 GasanMamo Insurance cares for the health of its customers and the company strives to organise events to promote an active and healthy lifestyle. This is why the company organised a summer themed event were all employees, including those working at the branches, were asked to wear summer clothes.
"It's always important to secure your health and that of your loved ones. Our products are designed to offer you flexible choice in cover and give you the benefits of private medical treatment," said Mark Mamo, General Manager of GasanMamo Insurance. Mr. Mamo made reference to the company's Sana Health Insurance, a range of quality health insurance products in Malta underwritten and operated by GasanMamo.
With Summer finally here, being characterised by swimming and vacations and long hours in the sun everybody needs to be sure that they are not getting too much of the good thing. It is important that we avoid moments of overexposure to the sun as sunlight produces many changes to our skin such as the appearance of wrinkles and other health conditions.
The scope behind the event was to be fun and light hearted whilst treating it's customers with a free sweet treat and a goodie bag, in collaboration with VJ Salomone and to encourage the importance of health care insurance. The goodie bag distributed by GasanMamo included sunblock, with the purpose of promoting the significance of protecting your skin throughout the summer months.