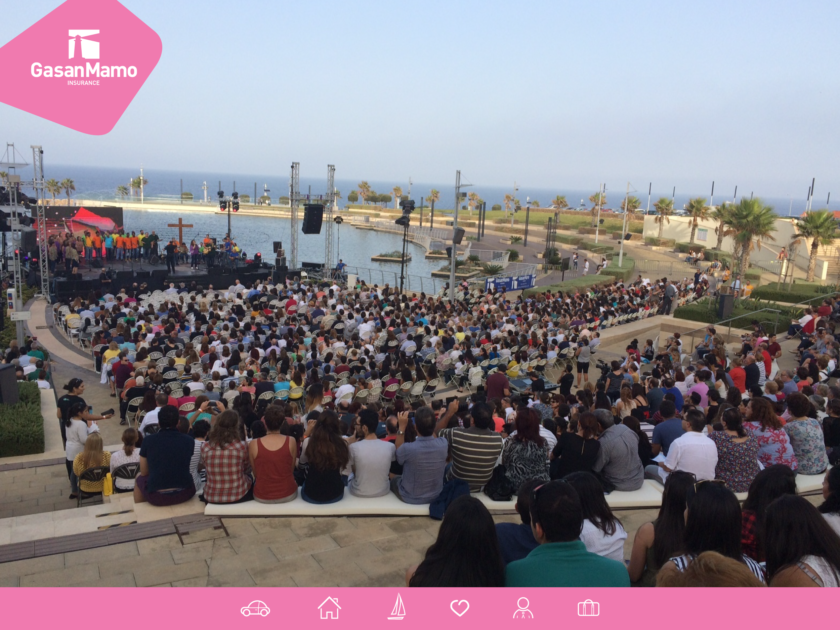 GasanMamo Insurance has recently supported an event organised by a group of Roman Catholics working under the name of Undivided. Over 2000 people took part in this Christian celebration which was held at the Amphitheatre in Smart City, Kalkara on a Sunday afternoon.
This was the first time that such an occasion was organised in Malta, as those present had the chance to experience a joyful celebration of praise and worship, dance and testimonies from guest speakers from different denominations of Christian churches from places outside Malta including Australia, England, Greece and Iraq. Undoubtedly this was a great opportunity to show unity and harmony with the other groups and other Christian denominations across the island, all praying and adoring our one God.
"GasanMamo's mission is to support public events that are an expression of social solidarity. Undivided are working hard to bring accord amongst Christian's around the world and our company is proud to endorse unity between different Churches, but also between nations", said Julian J. Mamo, Managing Director of GasanMamo Insurance.
The main speakers during this event were Mike Pilavachi, leader of Soul Survivor Ministries, Fr Rob Galea, an ordained Catholic Priest who is currently serving in Sandhurst Diocese, Victoria after moving to Australia from Malta and Fabian Grech, a Maltese citizen who directs the Mesopotamia House of Prayer and co-leads the overall ministry work in Iraq. Also during this Christian celebration, there was the musical participation of Pilgrim & King, Y4J Band and Marisha Bonnici. – www.gasanmamo.com.