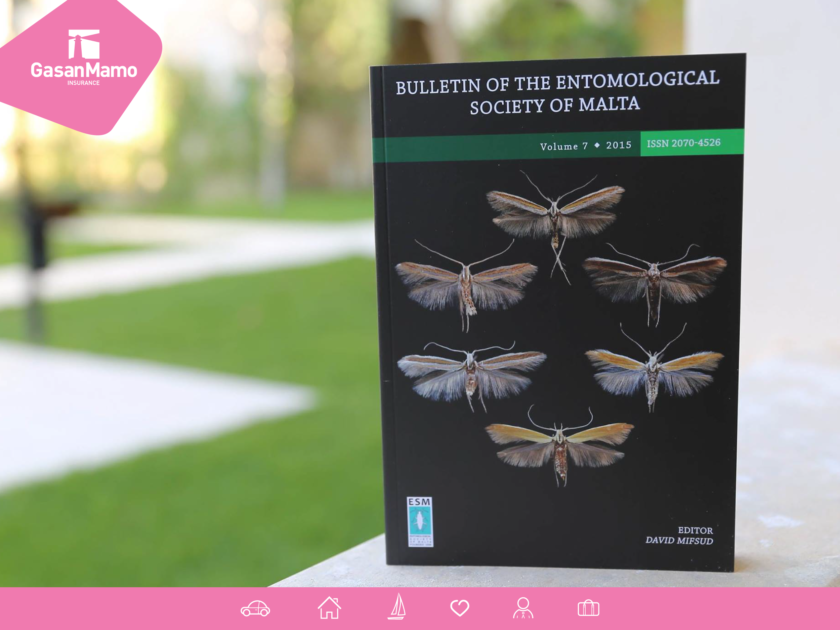 GasanMamo Insurance lent their support to the Entomological Society of Malta (ESM) for the realisation of the newly published Volume 8 of their annual pre-reviewed scientific journal – the 'Bulletin of the Entomological Society of Malta', under the patronage of Her Excellency Marie-Louise Coleiro Preca, President of Malta. This bulletin is edited by Dr. David Mifsud, senior lecturer at the Institute of Earth Systems and forms part of the mission statement of ESM to share involvements, information and simplify the study of insects and related organisms happening in the natural setting of the Maltese Islands.
"We are honoured to be associated with this ambitious project, particularly following the success in the seven previous volumes. At GasanMamo it's significant to give our backing to these type of scientific work as it contributes to a better understanding and knowledge of our ecological and environmental surroundings," said Julian J. Mamo, Managing Director.
This year's bulletin is the outcome of the technical work performed by nineteen authors of which nine are Maltese nationals whereas ten come from six other European countries. All these scientific contributions were pre-reviewed by an international editorial board and furthered evaluated by additional external professionals.
Volume 8 of this bulletin published by ESM is available online. – www.gasanmamo.com.