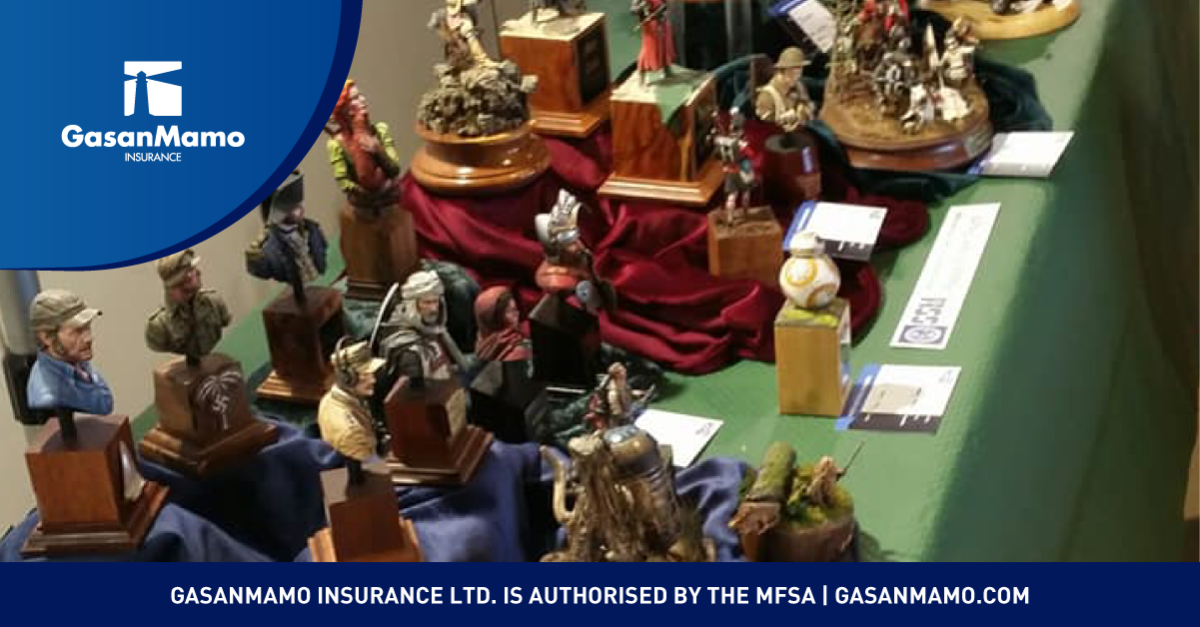 The passion for scale modelling in Malta is on a high and locally we are fortunate enough to have several enthusiasts that are unceasingly working hard to exhibit their work and depicting historical moments, vehicles or other purposes. Earlier this month, GasanMamo Insurance extended its support to more Maltese modellers and sponsored an exhibition called 'Scale Model Island', which distinguished the passion, skills and talents of scale model enthusiasts in Malta.
This exhibition, which was displayed in Smart City, brought together for the first-time associations, organisations and individual fanatics in scale modelling. The exhibits ranged from scale models of military history, aviation, ground vehicles, marine vehicles, remote controlled models, and many more.
Undoubtedly this was a unique event since all scale model clubs from Malta and one from Gozo, joined forces to set up an exclusive event that brought together a diversity of models and shows the dedicated time and skills needed for this hobby. Scale model clubs included the Ħal Far Model Flying Association, the Malta Railway Foundation, SSM, Gozo Scale Modellers Club, A.M.E, Malta Model Aircraft Flying Association, Malta Society of Model Makers.
"We are proud to have supported this event. Certainly, this type of event brings prestige not only to the society itself, but for our country on a national scale. We consider that these models are genuine works of art and testimony of the capability of Maltese modellers hence GasanMamo Insurance will continue to support these type of creativities as a sign of appreciation to the excellent work performed by the members of this society to upsurge the level of scale modelling to the highest possible standard," said Mark Mamo, General Manager at GasanMamo Insurance Ltd.