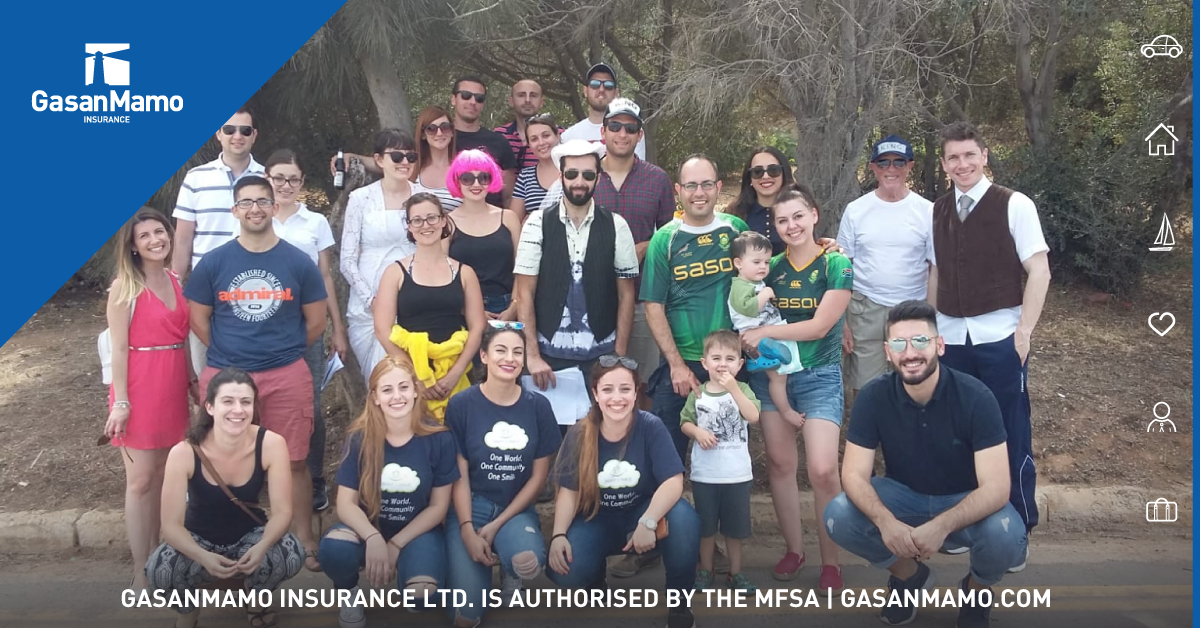 GasanMamo Insurance regularly supports several causes, primarily those aimed to create social consciousness. Being one of the leading insurance companies in Malta, GasanMamo feels they have a significant duty and obligation to assist and give back to the community and to improve the lives of individuals in our society and the world in general. Last month, the company supported a Car Treasure Hunt in aid of the Right to Smile project in Kenya. The latter is a non-profit organization that brings together responsible volunteering with community development projects all over the world.
One of the team members of this project, Joanna Galea described this fundraising event as successful, thanks to those who participated in this treasure hunt for a special cause and thanks to the sponsors, including GasanMamo. The hardworking team at the Maltese NGO managed to organise a wonderful and fruitful experience, notwithstanding that 'Right to Smile' is composted by a team of seven members.
Ms. Galea said that "maybe we could have had more participants on the day, but on the bright side we were glad that we managed to rope in participants of different ages; the youngest being three years of age and the oldest over eighty years."
GasanMamo are proud to have supported this event and the company is a keen believer of Corporate Social Responsibility. "Our message, thanks to these type of sponsorship events, is that business is not just about making profits and revenues. If anything, business has become about giving back and working in a collaborative way that offers solutions to help people and, indirectly, the world we live in," said Julian J. Mamo, Managing Director.