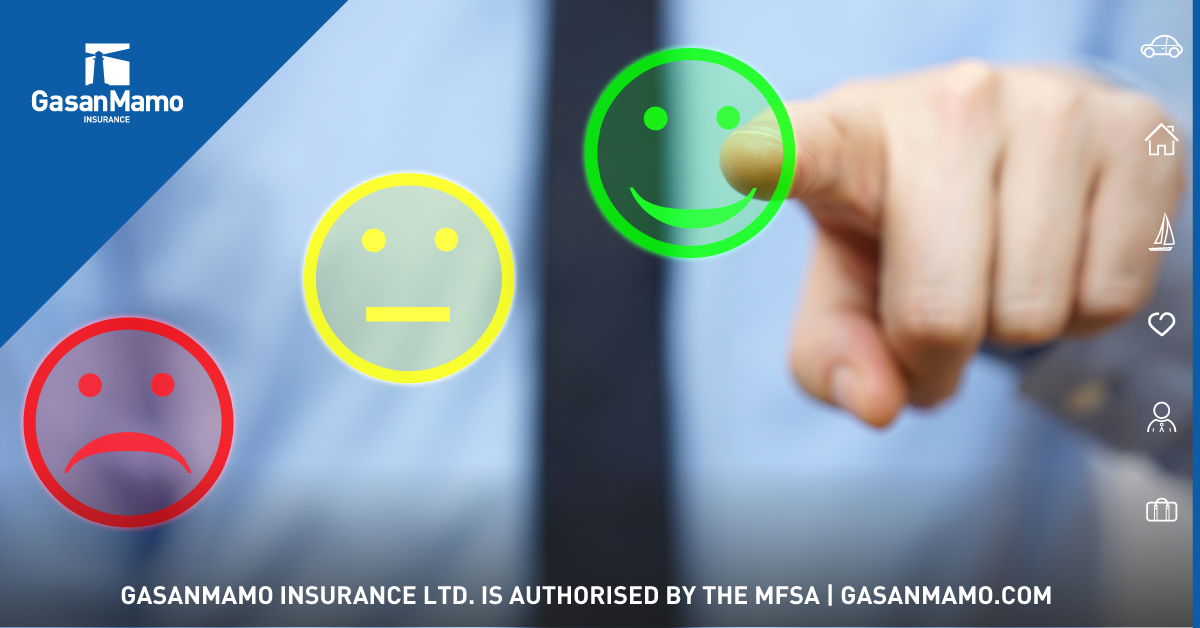 Recent studies have shown that mental illness affects more people every year than cancer or heart disease. Nowadays we have more reliable medications, with fewer side effects, than ever before to combat mental illness. However, if you live with bipolar disorder, quality care can be difficult to access. People living with bipolar are often branded as uniquely different, leaving them feeling isolated and alone. Unfortunately, they face tremendous stereotyping by the media, stigmatization by the public, and significant internal shame. It's high time to stop this stigma and promote inclusivity!
Malta's leading insurance company, GasanMamo is supporting the Be Positive Bipolar Self Help, Malta group in its quest to help people suffering from Bipolar disorder. GasanMamo is endorsing a national awareness campaign and to provide a friendly, safe, and positive environment for people suffering from Bipolar disorder and their carers, to express themselves, share experiences and be more aware of this condition and how best to deal with it.
Bipolar is a severe mental health condition characterised by significant mood swings including manic highs and depressive lows. Many individuals with this condition, experience alternating episodes of mania and depression. Be Positive Bipolar Self Help, Malta is a Non-Profit organisation, which was founded by Albert and Lina McCarthy in 2015, with the intention to break the stigma about mental health and help others suffering from the same condition and their carers. The group organizes Self Help groups for people suffering from this disorder.  The meetings are confidential, and members meet to share and discuss their experiences as they feel comfortable too. Through these groups, people empower themselves to improve their quality of life and of those around them.
"At GasanMamo we felt the need to join this consciousness campaign and encourage people to be open about the bipolar disorder.  The condition itself is a contradiction. While people living with a mood disorder can be creative, outgoing, and friendly, many times the public perception focuses on outward manifestations, such as unpredictable behaviour, erratic thoughts, and impulsive decisions. Regrettably, people living with bipolar still confront a society that can be cold and uncaring, and we feel it's our responsibility to give a helping hand and advocate strongly for positive change. We want to promote the possibility for a better tomorrow where wellness and well-being come first," said Mark Mamo, General Manager at GasanMamo.
The insurance company is also sponsoring the events which are being organised by Be Positive Bipolar Self Help, Malta to celebrate World Bipolar Day on 30th March. The non-profit organisation is also organising an activity to promote awareness at Mater Dei Hospital on 26th and 27th March and will be meeting all the mayors of all the local councils in Malta and Gozo, during a special event at Dolmen Hotel, Qawra to discuss and work together on how one can promote more awareness.
GasanMamo Insurance is proud to support Be Positive Bipolar Self Help, Malta in its mission to lessen the mental health stigma in Maltese Islands. The company notes that this won't occur through passivity and secrecy, but it will happen gradually through the people's sustained effort.