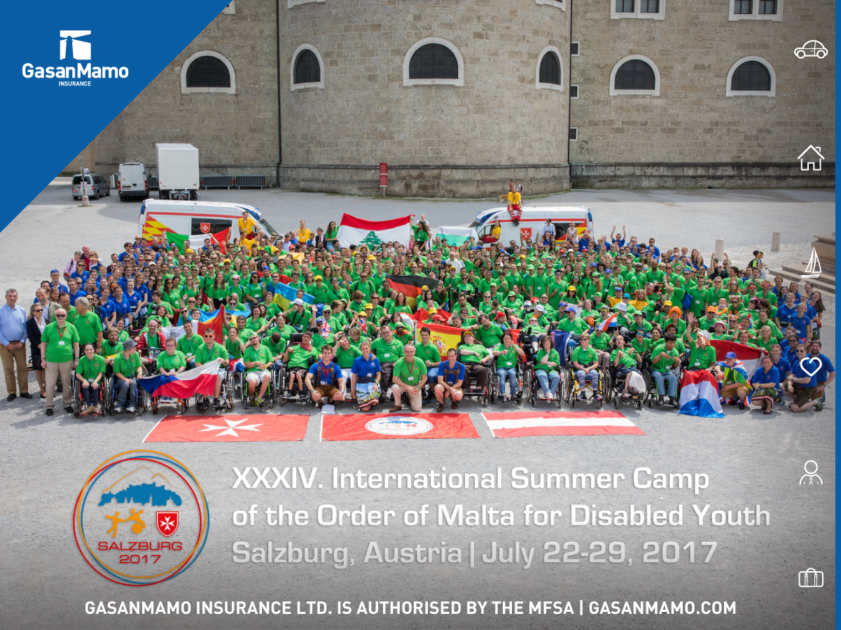 GasanMamo Insurance have recently supported the participation of local voluntary and non-profit organization, Living Ability Not Disability (LAND) Group in the International Youth Summer Camp which was organised in July by the Order of Malta Volunteers in Salzburg, Austria. The aim of LAND Group is to promote inclusion, education, and independence and to socialize youths with physical disabilities into mainstream society and this type of sponsorship by GasanMamo goes in line with the company's policy to enhance and increase social responsibility and to increase the public's support for charitable causes.
Over 24 countries
Over 500 youths, with and without a disability and coming from over 24 countries, took part in this International Camp. The event consisted of a week of interaction of people from different countries through fun, activities, sports, international nights, cultural exchanges, and development of friendship. These activities were diverse and catered specifically for youths with disabilities.
Helping hand
Thanks to GasanMamo's sponsorship, this International Camp served as an opportunity for young disabled people to meet new people of their age, while spending a week of fun and comfort. Moreover, these youngsters spent an unforgettable week by experiencing new things and participating in enjoyable activities thanks to the support of Malta's leading insurance company. GasanMamo will continue to back these types of initiatives and it encourages other business companies to give a helping hand and support these causes while driving education and awareness-raising activities to push the importance of charity in our society.