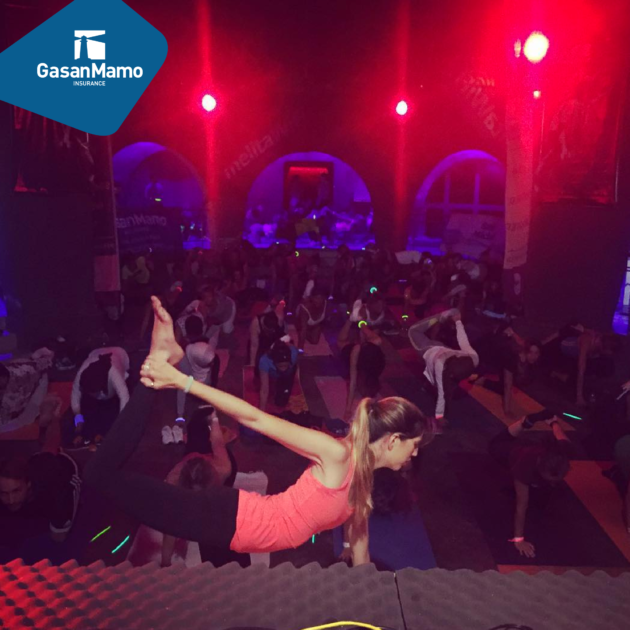 Fitness and sports have always been a top priority for GasanMamo Insurance and for this reason, this year, the company decided to sponsor the second morning booster organised by the digital marketing agency, ANCHOVY. Hundreds woke up at dawn to join in the early morning rave.
"We are constantly looking for new ways to get people moving and we thought that the morning booster was a great opportunity for the Maltese community, together with our employees to start the day off in the right way. We were amazed with the number of people that got up at that hour to get some exercise before heading off to the office to start the day," said Mark Mamo, General Manager at GasanMamo Insurance right after the session.
About Morning Booster
The Morning Booster, which was held at Tigullio in Spinola Bay featured yoga classes and a high energy dance party, featuring DJ Tiffany Pisani. The event was inspired by a series of parties that take place across the globe – the concept being the complete subversion of the idea of partying in Malta and aims at moving away from the negative connotations associated with partying by replacing alcohol with fresh juice and healthy breakfasts, leaving people feeling energised and pumped before work – on a natural high to start their day.
About GasanMamo Insurance
Able to trace its roots all the way back to 1947, GasanMamo Insurance is one of the leading insurance companies in Malta providing competitively priced and a different range of insurance cover types both offline and online. The insurance cover is various, including vehicle insurance, travel insurance, business insurance and private and family health insurance for both personal and commercial clients through the Maltese Islands. The company recognises the importance of customer value and ensures that it maximizes value by keeping insurance premiums as low as possible, yet maintaining the correct balance to provide service that meets the standards set by the company. The company's slogan or motto, We're Always There is something everyone abides to. The GasanMamo website offers comprehensive information to every customer and is easy to navigate so customers can get the support they need, when they need it most. Corporate Social Responsibility makes a big part of how GasanMamo Insurance goes about business. The company believes that giving back to people and communities is their duty and serves to enrich lives across the board.