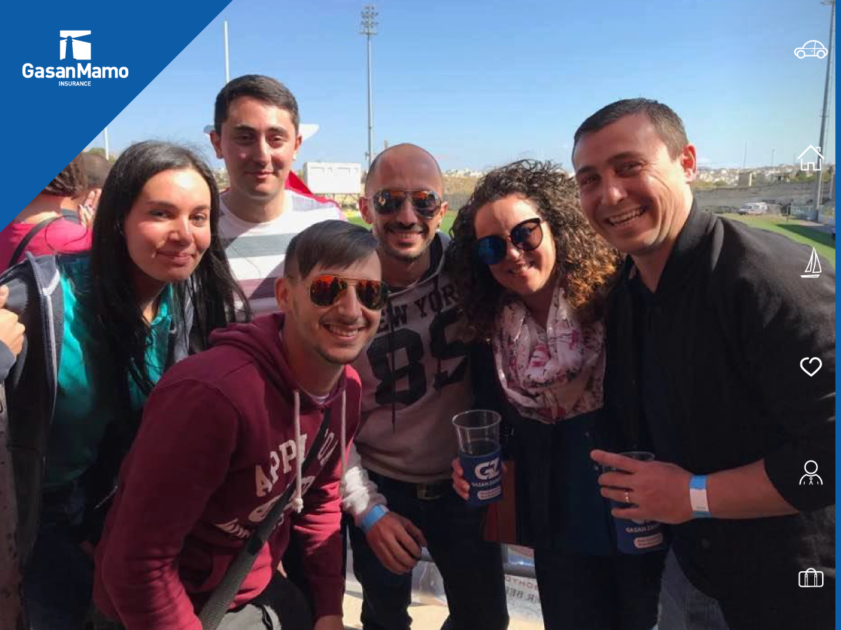 GasanMamo Insurance were one of the main sponsors for last Saturday's international rugby game between Malta and Israel. The Maltese national team, under the helm of Damian Neil, won 39-17 at the Hibernians Stadium hence edging closer to achieve promotion to another European level.
GasanMamo are once more honoured and proud to be associated to another successful Maltese result in rugby and confirmed the growth of this sport in Malta. The company has been sponsoring the Malta Rugby Football Union (MRFU) for eleven years and recently they have renewed their sponsorship agreement for another two years. Prior to the game against Israel, GasanMamo conducted competition campaign through its Facebook Page to promote Malta's game and giving away two VVIP tickets for this match. Mr Sergio Schiavone and Ms Sally Zampa were the lucky winners of these tickets as they attended this game and supported the Maltese national team with compliments of GasanMamo Insurance.
Furthermore, the insurance firm promoted this game amongst its staff members and encouraged them to support the Maltese rugby team and a good number of employees from GasanMamo attended the match. GasanMamo has been sponsoring the Maltese national rugby team since 2006 and since then Rugby in Malta has gradually evolved from a small sport to one of Malta's fastest growing sport with the men's national team moving steadily up the international world rugby ranking.