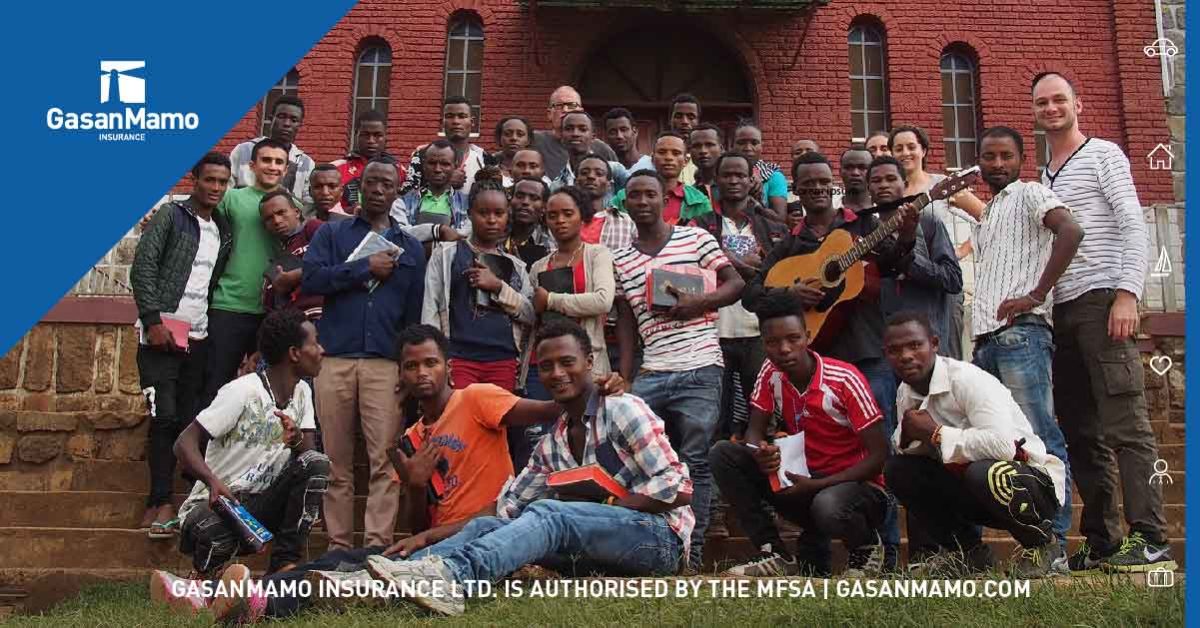 GasanMamo Insurance is once more reaching out to the community and assisting more philanthropical and missionary organisations. Recently, the Insurance company has pledged its support to help the Living Waters Mission team in their challenging task to give a helping hand to people in Ethiopia.
This hardworking Maltese team manages to put their missionary spirit int action by offering time and talents to alleviate the dire living conditions of underprivileged communities in Ethiopia. Without a doubt, the supply of clean drinking water continues to be the main emphasis of Living Waters projects. Year after year, the team sponsors projects that bring life-giving water to thousands of children and families in Ethiopian villages. Through these projects, illnesses such as cholera and typhoid fever are drastically reduced. The five-team member that did the trip to Ethiopia last April, was under the helm of team leader Manuel Chetcuti. The Maltese team also included Maurizio Lapira, Stef Cordina, Emmaunel Degiovanni and Sarah Bowman. GasanMamo is proud to form part of this charitable and humanitarian mission and to assist the Living Water Mission team to offer youth formation programmes for young people in remote areas.
"Like many other African countries, parts of Ethiopia face water shortages, poor sanitation, and a lack of access to clean water sources. Unfortunately, 42% of the Ethiopian population has access to a clean water supply and only 11% of that number has access to adequate sanitation services. At GasanMamo we feel it's our duty and obligation to assist missionary organisations such as
Living Waters Mission, in facilitating their job when they dedicate themselves to helping others in need," said Julian J. Mamo, Managing Director at GasanMamo Insurance.