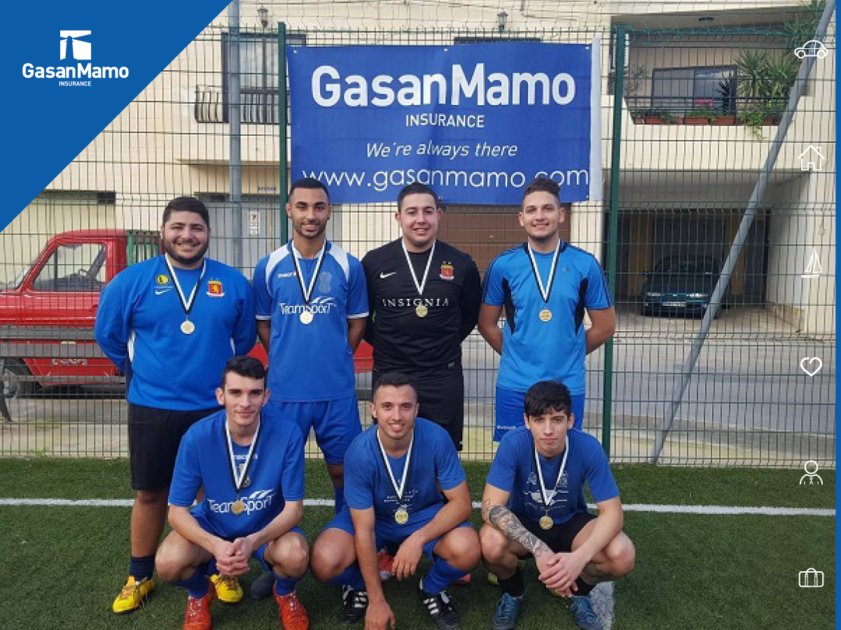 GasanMamo Insurance continues to reaffirm their commitment to support Maltese customs and traditions, as these makes people think about their childhood memories and some of the best moments they may have experienced in their life. It is satisfying to note that nowadays, not only NGOs but also the private sector is getting involved in supporting cultural heritage and GasanMamo are proud to offer its support to various local organisations such as 'Għaqda Armar Sant'Elena' of Birkirkara.
Lately, GasanMamo sponsored a football tournament organised by the youth section of  Għaqda Armar Sant'Elena to raise funds to reinstate some old statues which adorn Birkirkara's streets during the feast period. "We are lucky enough to own a good collection of statues made by Malta's top artists throughout the years, and thanks to GasanMamo's sponsorship and other funds, we do our utmost to keep this heritage in the best state possible," said Paul Buhagiar, Secretary of the group.
GasanMamo believes that cultural heritage is an essential part of our culture and it's our responsibility to protect and preserve our heritage by supporting local organisations who are continuously working hard to endorse our cultural identity and history.