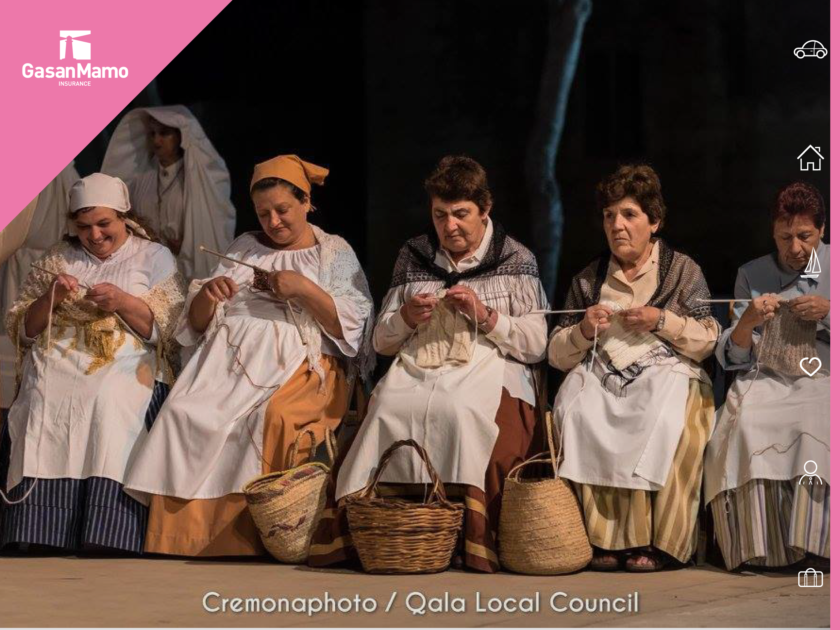 GasanMamo Insurance were one of the leading sponsors in this year's 12th edition of the Qala International Folk Festival, which was organised in September by the Qala Local Council and the Qala Menhir Folk Group. This was a special weekend in the quaint village square of Qala, which was characterised by folk dance, music, and traditional food. All this was brought to life by an intercultural programme that over the past years has managed to attract locals and visitors for its quality entertainment in an intimate, local square setting.
"Our insurance firm is proud to support this type of initiative event as the field of folk culture involves creative hobby activities that are based on folk traditions, heritage culture and the preservation and recording of national and local cultural traditions. Once more this year's festival turned out to be a successful one and the music, dance, singing and colourful cloths, accompanied by a unique atmosphere in a quiet village such as Qala, transformed this place to a fascinating centre of culture and multinational folklore traditions," said Julian J. Mamo, Managing Director at GasanMamo Insurance.
GasanMamo believes that events like these, intended to promote cultural heritage, are an essential part of our culture. It's our responsibility and duty to promote and preserve our heritage by supporting local organisers and organisations who are continuously working hard to endorse our cultural identity and history.