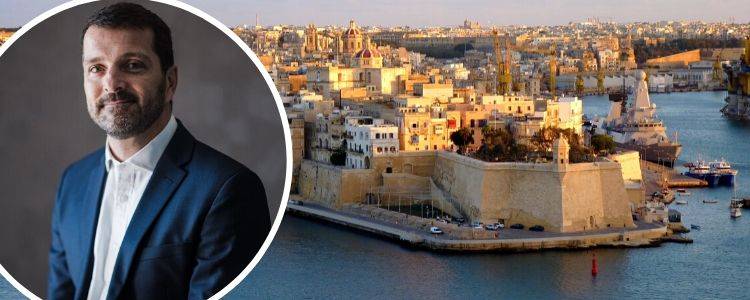 The Malta Chamber recently concluded a number of partnership agreements, aimed at sustaining and strengthening the operations of the Chamber in a number of theme-focused areas of specialisation and beyond. These collaborations which came into effect in March 2020 were all especially designed to enhance The Chamber's services and expert representation in prioritised areas of interest.
Through a Bronze Collaboration Agreement GasanMamo Insurance, shall support the foundation of a Post Pandemic Strategic Group. This 'ThinkThank', is a new horizontal thematic committee within The Malta Chamber, being set up to research and develop various scenarios of how the post-pandemic business and social landscape might look. The committee's ultimate objective is to develop strategic initiatives which will need to be undertaken in the short, medium and long terms to address what many are calling the new normal.
In his comments to maltachamber.org.mt on this partnership agreement, GasanMamo Insurance Managing Director, Mr Julian J. Mamo said that as the country finds itself living through a crisis of unprecedented proportions, one of the main reference points must be The Malta Chamber.
"I am proud that GasanMamo Insurance is partnering with The Malta Chamber during this time of national and international crisis. I am particularly pleased to be supporting the Post COVID 19 Think Thank with the main aim of developing sustainable strategies to rebuild a more resilient economic framework post Covid-19" Mr Mamo said.
"The Malta Chamber has long been Malta's most widely respected social partner and as the only independent voice of the private sector, it is well placed to host impartial discussions on matters that impact Malta's society and economy. Its strength also lies in the respect that it has earned over the years by contributing on matters of national and economic importance," Mr Mamo continued.
The GasanMamo Insurance Managing Director further argued that as a leading business, they have a long history of contributing to society through a consistent CSR strategy."
In fact, he considers the Agreement signed with the Malta Chamber as more of a collaboration and CSR initiative and added that "we feel we have a responsibility, as a company, to look past our short term and immediate needs and look at the bigger picture. As a company we have long believed that giving back to people and communities is our duty, and serves to enrich our lives across the board."
"It is a privilege for GasanMamo to be associated with the Chamber and the Post Covid-19 Committee during these challenging times," he concluded.
The Think Thank being supported by GasanMamo Insurance is composed of a group of experienced people from the world of business and accademia, who will be working hand in hand to determine how scenarios in different sectors will evolve. Around 10 sectoral tables have been created to link with the different sectors of our economy and discuss what things will need to be done to be able to adapt to current scenarios.
GasanMamo Insurance is a leading name in the local insurance sector. The company provides competitively priced insurance products for both personal and commercial clients in Malta, including Motor, Travel, Home, Medical, Boat and Business insurance plans.