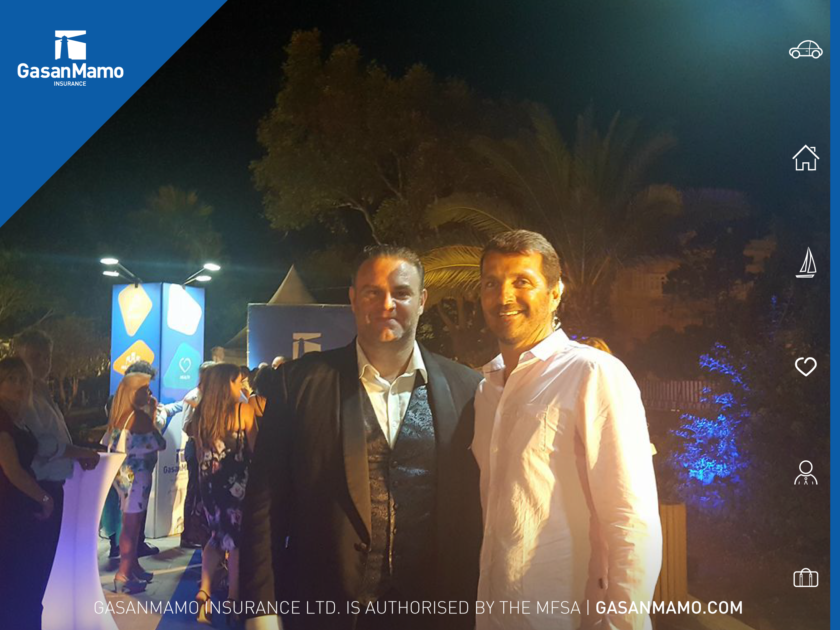 GasanMamo Insurance were once more one of the sponsors of this year's concert by Joseph Calleja and which was held on Saturday 19th August on the Floriana Granaries. This year's concert, which marked the 20th anniversary of the Maltese tenor debut in the opera world, had legendary Italian tenor, Andrea Bocelli as the main special guest.
No doubt this turned out to be a fantastic night as music lovers crowded the place of the event and applauding the internationally Maltese tenor and the renowed Italian tenor Andrea Boccelli.   This concert was another successful concert organised by NnG Promotions. Welsh bass-baritone Sir Bryn Terfel, young Maltese singer Destiny Chukunyere together with
the Malta Philharmonic Orchestra and the BOV Joseph Calleja Children's Choir, under the direction of Gillian Zammit also took part in this year's concert.
"As a leading company in the insurance industry, we are delighted to have had the opportunity once more of supporting a cultural activity of the highest quality. Furthermore, this time round we are more honoured to have supported this event as it celebrated the 20th anniversary from the start of Joseph Calleja's professional career," said Julian J. Mamo, Managing Director.
GasanMamo Insurance remains committed to support the Maltese talent and musical events of the highest calibre in Malta as part of its drive to further promote and support the community in art and music. Earlier this year, the company supported the 19th edition of 'The Simon's Pub Music Festival' in aid of Inspire Foundation. GasanMamo Insurance will also sponsor Cliff Zammit Stevens' 9th Annual Summer Concert which will be held on Saturday 16th September at Pjazza Teatru Rjal in Valletta.  Cliff Zammit Stevens' is another top Maltese tenor that had another positive year after performing in concerts and operas around Europe.  Tickets for this concert can be bought online on www.ticketline.com.mt