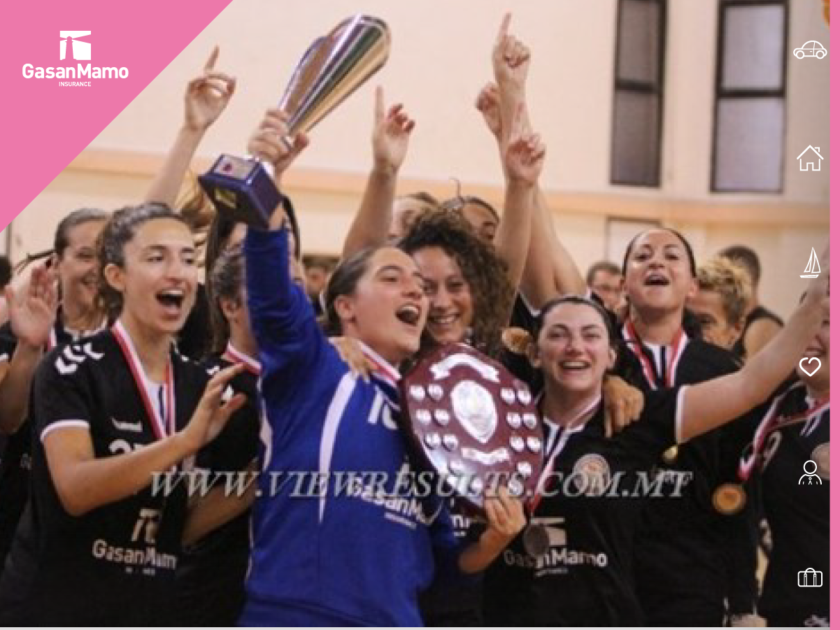 The women's and men's teams of Swieqi Phoenix Handball Club started off the new season on a good note by claiming the Independence Cup organised by the Malta Handball Association. These teams are sponsored by GasanMamo Insurance and they have beaten the competition from three other local clubs to win this coveted cup. Swieqi GasanMamo Insurance Phoenix are led by Hungarian coach, Mr. Kristian Oschleger, and thanks to the backing of GasanMamo Insurance, the team could bolster its ranks with local and international players throughout this summer.
"We would like to congratulate Swieqi GasanMamo Insurance Phoenix for their success and we are honoured that our sponsorship has already contributed to the first achievement of the new season. We are delighted to be involved with such a great local team that is contributing so much for the improvement of handball in Malta, particularly amongst women. Our company believes that playing sports helps to keep people healthy and is good for communities. Moreover, we trust that by supporting sports clubs we are helping in improving our reputation as a sporting nation, and this will also contribute to economic growth," said Mark Mamo, General Manager at GasanMamo Insurance Ltd.
The Independence Cup is organised as part of the Independence Day celebrations and has been a fixed appointment in local Handball calendar for the past 3 years. Swieqi GasanMamo Insurance Phoenix's players played some of their best handball and managed to beat former and current Handball champions in their claim to win the trophy. The team now looks forward to the next competition, the Malta Handball Cup, which is set to be played throughout October.