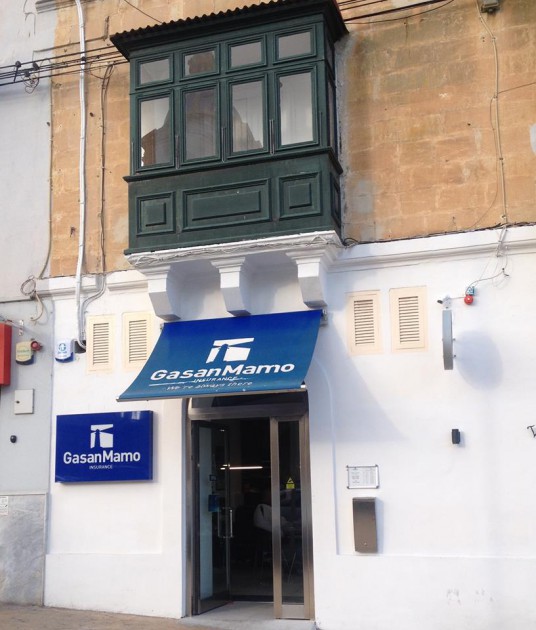 GasanMamo Insurance, one of the leading insurance companies in Malta opened its doors of their newly refurbished branch in the heart of Paola. The current look and atmosphere of the branch has been done to enhance the experience of the customers. The outlet now offers an enhanced layout which features new office space together with the very latest technology and an upgraded IT system.
"Paola is a commercial hub to the Maltese community and our branch is strategically placed right in the heart of the town to provide customers with top class insurance services. The branch refurbishment is the latest in a series of investments that the company is dedicating toward improving its operations" said Mark Mamo, General Manager of GasanMamo Insurance.
The Paola branch situated at 124, Antoine de Paul Square, Paola offers continuous service from Monday to Friday between 08:00am to 12:30pm and 2:30pm to 7:00pm as well as on Saturday between 08:30am to 12:00pm and can be reached on +356 2166 2815 or on
+356 2766 2815.
About GasanMamo Insurance
Able to trace its roots all the way back to 1947, GasanMamo Insurance is one of the leading insurance companies in Malta providing competitively priced and a different range of insurance cover types both offline and online. The insurance cover is various, including car insurance, travel insurance and health insurance for both personal and commercial clients through the Maltese Islands. The company recognises the importance of customer value and ensures that it maximizes value by keeping insurance premiums as low as possible, yet maintaining the correct balance to provide service that meets the standards set by the company. The company's slogan or motto, We're Always There is something everyone abides to. The GasanMamo website offers comprehensive information to every customer and is easy to navigate so customers can get the support they need, when they need it most. Corporate Social Responsibility makes a big part of how GasanMamo Insurance goes about business. The company believes that giving back to people and communities is their duty and serves to enrich lives across the board.