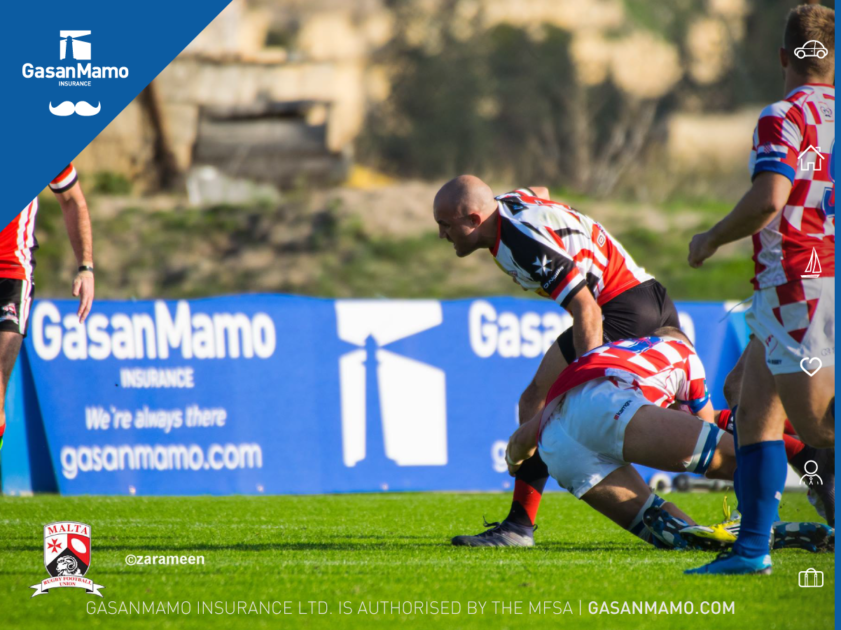 Once more, GasanMamo Insurance proudly supported the Malta Rugby national team during last Saturday's international game between Malta and Croatia.   Under the guidance of Damian Neil, the Maltese national team achieved another prestigious result at the Hibernians Stadium.  Malta defeated Croatia 56-8, claiming their second consecutive win in the Rugby Europe Conference 1 South and improving the World Ranking to a historical 39th place.  No doubt this is the best ranking place achieved by Malta in the rugby international scene.
Competition
Prior to the game against Croatia, GasanMamo conducted a competition campaign through its Facebook Page to promote Malta's game by giving away four VVIP tickets and two VIP tickets for this match. Brandon Lee Caruana and Stefan Sacco were the lucky winners, winning two VVIP tickets each for last Saturday's match against Croatia, where Alexei Pace, won 2 VIP tickets.
Proud sponsors
GasanMamo has been sponsoring the Maltese national rugby team since 2006 and the company is proud to be associated with the Maltese national team's success. Malta's leading insurance company will continue to support MRFU and wishes Malta further success in the world of rugby.