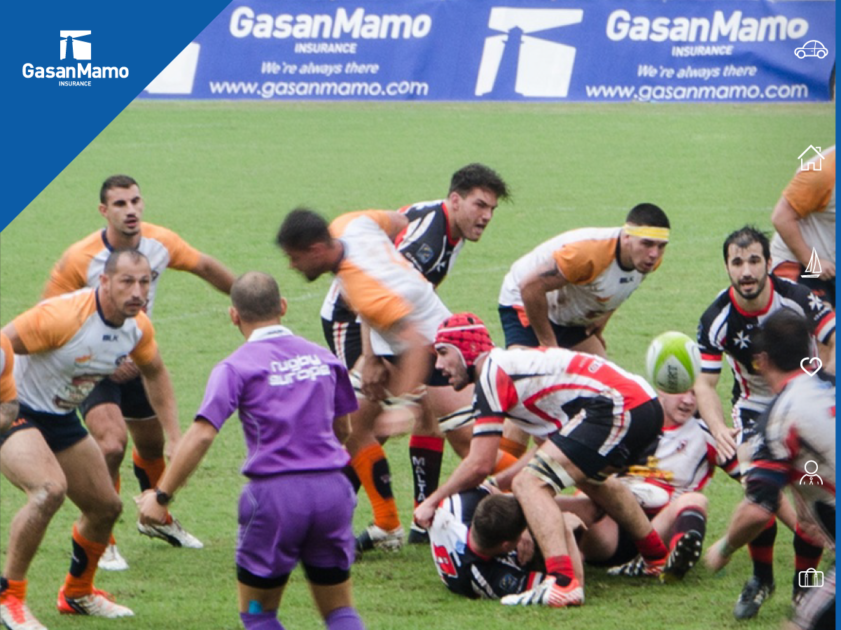 GasanMamo Insurance have once again renewed their sponsorship agreement with the Malta Rugby Football Union (MRFU) for another two years. The company has been sponsoring the Maltese national rugby team since 2006 and since then Rugby in Malta has gradually evolved from a small sport to one of Malta's fastest growing sport with the men's national team moving steadily up the international world rugby ranking. Thanks to companies such as GasanMamo, Rugby in Malta has now become very familiar with Maltese children, particularly in schools and the Insurance firm is committed to help the MRFU in achieving their goals in the near future.
"We are proud to once again be supporting the MRFU and all the players. This sport locally has gone from strength to strength and we are grateful to be part of this journey and look forward to more successful years ahead. As part of our sponsorship we are also committed to getting more children playing rugby from a young age as we feel this promotes a healthy lifestyle and discipline", said Mark Mamo, General Manager.
The President of MRFU, Steve Busuttil had words of praise for GasanMamo Insurance, referring to them "as an important partner for the continuous growth of rugby in Malta." Busuttil recalled how 11 years ago, GasanMamo had started its sponsorship agreement with MRFU by helping the youth section. "Thanks to that initial arrangement, today our national team is made up of youngsters who represented Malta after benefitting from this sponsorship," added Mr Busuttil.
Thanks to the extension of this agreement, GasanMamo will continue to support the Maltese National team during 2017 and 2018.  Malta's forthcoming match is on Saturday 22nd April when Malta will welcome Israel to the Hibernians Stadium. GasanMamo will strengthen its partnership with MRFU in an endless effort to reinforce the association's strategy to promote the growth of Rugby within youths in Malta.  This sponsorship not only reinforces the
preparation of the men's national team but will allow the MRFU to fortify its plans to improve awareness of the game and improve the standard of the players.