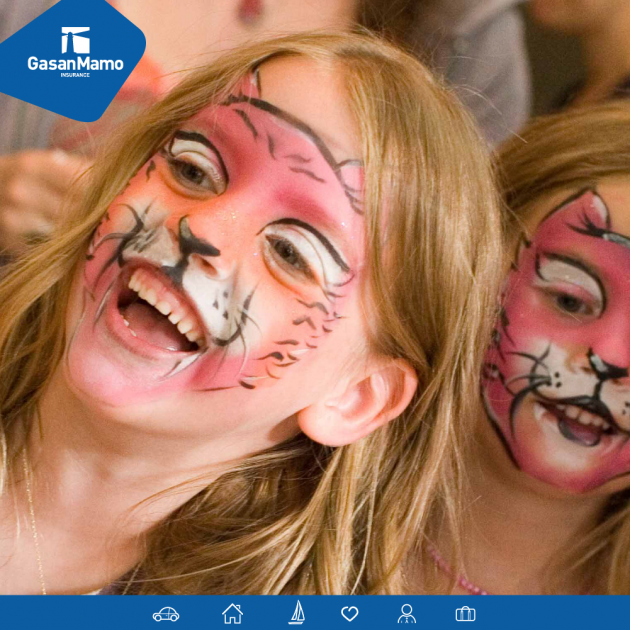 The GasanMamo Insurance Family Day is just around the corner. GasanMamo will be putting on an entertaining show of amusement and activities for families, at the Ta' Qali Picnic Park on Sunday 15th May 2016, in aid of the charity organisation, Inspire.
Radio DJ and television personality, Gianni Zammit, will kick-off the event at 12:00pm. Performers, including Franklin Calleja, J Anvil, Brooke Borg, Deborah C, Malcolm Pisani and Stefan Galea, plus a whole host of others will entertain event-goers throughout the day. Event-goers will be able to participate in activities that have been scheduled through-out the day, including volleyball, handball, touch rugby and pony-rides. After working-up an appetite event-goers can help themselves to a bite to eat at one of several food-stalls that will be set-up for the day. The Family Day will conclude at 6:00pm.
"GasanMamo are proud to support great causes that raise awareness and understanding in our community" said Julian J. Mamo, Managing Director at GasanMamo. "And what better way to demonstrate our continued support, for the great work that Inspire does to help en-rich the lives of disabled people, then by bringing families together for a great day of fun and activities."
About Inspire
Assisting over 1,000 individuals living with a disability, including those with Autism Spectrum Disorder, Down Syndrome, and Cerebral Palsy, Inspire's mission is to promote equality and inclusion throughout the broader community. Inspire provides a wide range of services, including occupational therapy, psychological services, physiotherapy, job coaching and many more much-needed subsidised programs for disabled individuals and their families. Inspire's staff and dedicated volunteer team deliver high quality support to help grow and nurture a sense of accomplishment, regardless of an individual's disability.
All proceeds raised by the GasanMamo Insurance Family Day will be donated to Inspire. The GasanMamo Insurance Family Day in aid of Inspire is supported by Gasan Zammit Motors Ltd., MPS, V J Salomone Marketing Ltd. and Twistees. Donations to Inspire can be made by sending an SMS to 5061 8926 for a donation of €6.99 or 5061 9215 for a donation of €11.65.
About GasanMamo Insurance
Able to trace its roots all the way back to 1947, GasanMamo Insurance is one of Malta's leading insurance companies providing competitively priced and a different range of insurance cover types, from car insurance and boat insurance to home insurance and health insurance for both personal and commercial clients through the Maltese Islands. The company recognises the importance of customer value and ensures that it maximizes value by keeping premiums as low as possible, yet maintaining the correct balance to provide service that meets the standards set by the company. Corporate Social Responsibility makes a big part of how GasanMamo Insurance goes about business. The company believes that giving back to people and communities is their duty and serves to enrich lives across the board.