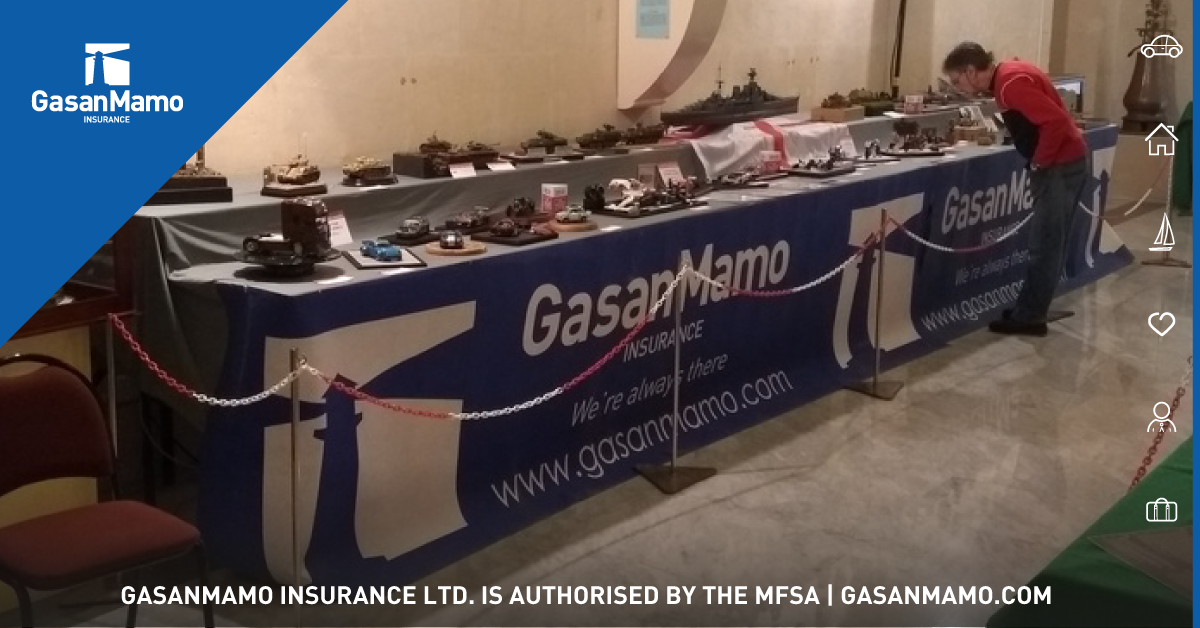 Malta's leading insurance company, GasanMamo has once again sponsored and supported the annual scale exhibition, organised by The Society for Scale Modellers – IPMS Malta and which was held at the Malta Maritime Museum in Vittoriosa. This was the 37th edition of this exhibition and all those who visited this imposing display had the opportunity to see scale models of aircraft, ships, military vehicles, historical and fantasy figures, cars, bikes, trucks, and dioramas of the highest quality and craftsmanship built and painted by the Society members.
Hubert Said, who is also an employee at GasanMamo, is one of the enthusiasts of scale models in Malta and a member of this society.
"I look forward spending my free time mingling and collaborating with other members from IPMS Malta, while we work on numerous miniature scale models of various subjects. Moreover, thanks to these type of exhibitions, we feel proud of what we are doing as the public can value our work when the highly detailed and authentic models are displayed for the appreciation and enjoyment of everyone," said Mr Said.
GasanMamo's sponsorship for this exhibition not only promotes the company's gratitude to the excellent work performed by the members of this society to increase the level of scale modelling to the highest possible standard but also supports the hobbies of its employees during their free time from work. The insurance firm believes that one of the most effective ways to maintain high employee happiness levels is by facilitating their hobbies.
"Hobbies can help employees in many ways, including in maintaining a high level of productivity at work. At GasanMamo we believe that when we support our employees and their pastimes, this creates a huge boost in morale. We do understand that after dealing with work tasks all day, employees need ways to unwind and refresh hence we are proud to give our helping hand to Hubert and all the other members of the society who are doing a sterling work. This type of exhibition brings prestige not only to the society itself but for our country on a national scale. No doubt this exhibition showcases the capability of Maltese modellers," said Mark Mamo, General Manager at GasanMamo.
During this year's event, there was also a special display commemorating 100 years from the end of World War 1 and a display of models under construction.