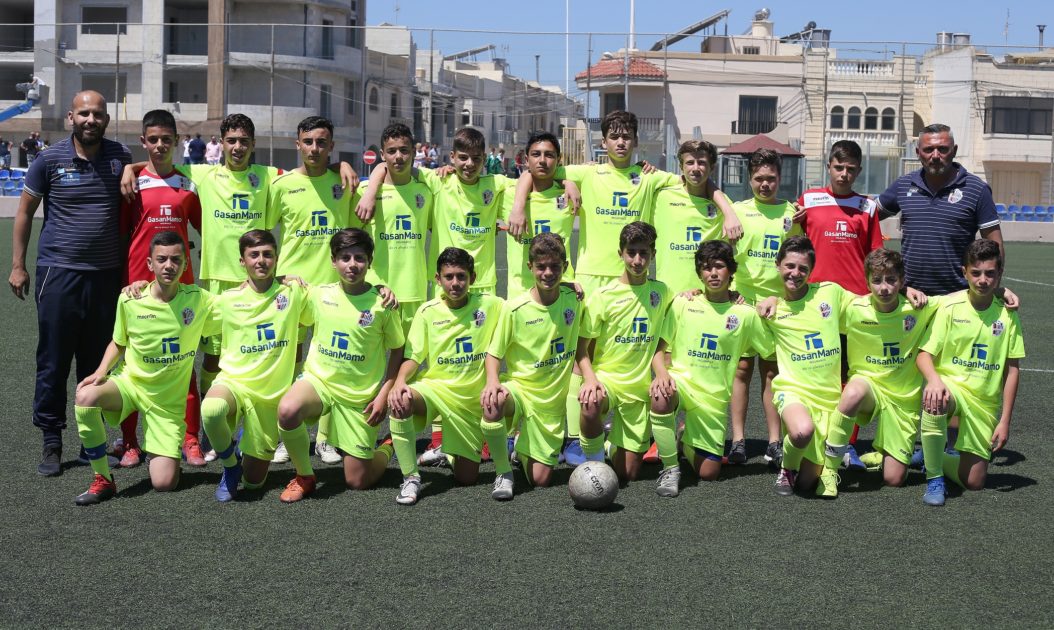 Ten years since GasanMamo Insurance started to support Mosta FC Youth Academy, Malta's leading insurance firm is proud to announce that it will be extending its sponsorship agreement with the club for another three years. GasanMamo is prolonging its financial backing as the company strongly believes in helping youth develop through sports and in the beneficial qualities that are derived from discipline and team play.
"We are proud to extend our commitment towards the Youth Academy of Mosta FC. At GasanMamo, sport is a passion of ours, and we are thrilled to endure our relationship with this club. Nowadays, Mosta are considered as a club of such long-standing values and tradition. We all know that having children in organized sports helps them to build confidence, sportsmanship, and it imparts a healthy lifestyle hence thanks to our sponsorship agreement, the club can continue improving the standard of their technical training and sports facilities. This will lead to more kids gaining the benefits of sports," said Julian Mamo, Managing Director at GasanMamo Insurance. 
The President of Mosta FC, George Galea welcomed GasanMamo's decision to renew their sponsorship and thanked the insurance firm for its unremitting support. "We have seen quite an increase in the amount of youths joining our academy over the past ten years, and one of the reasons was thanks to GasanMamo's financial assistance. On behalf of my club, I would like to thank GasanMamo for their unceasing support in providing us with backing in enhancing the standard of young football players in Malta," said Mr Galea.
GasanMamo understands the impact and importance of sports for their youth. The company's objective remains that to support youths through sports and helping children in growing as responsible young adults who know the values of giving and sharing. The new football season is on and Mosta FC and GasanMamo are aiming for another successful term where both will be eyeing to reap the fruit of their hard work and relationship. The projections for 2019/20 are that Mosta FC Youth Academy will once more have an increase in the number of boys and girls joining this nursery, and also an increase of young opting to play football with Mosta FC.
GasanMamo Insurance ltd. is authorised by the MFSA