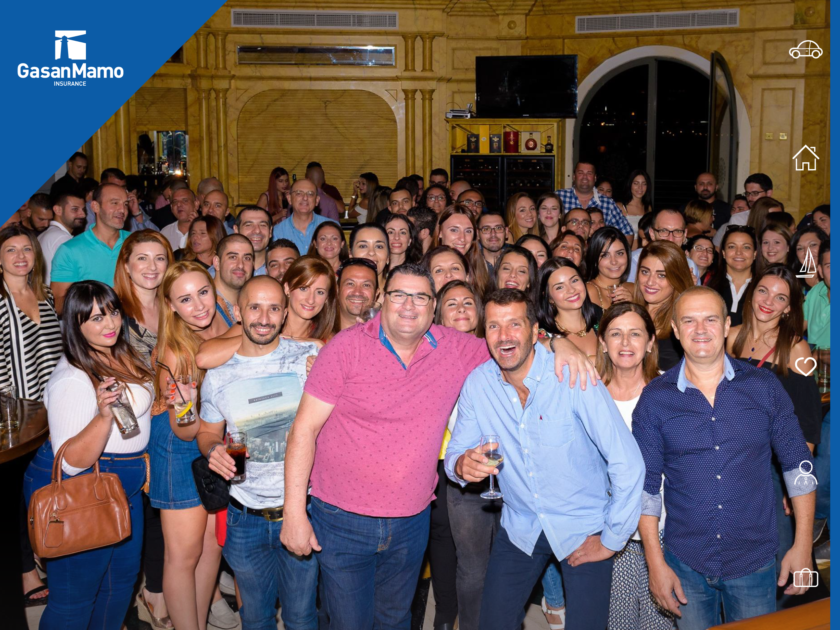 The annual GasanMamo Insurance day took place last weekend presenting yet another opportunity for staff to exchange information and ideas outside the office space. The aim behind this innovative initiative fosters a sense of unity and belonging that is so prevalent within the company. It also recognizes the staff, continuing to encourage a sense of community from within.
This year's theme was "Our Journey", the journey of the company, covering the past, present and future as it strives to continue to deliver constant excellent service to its customers.  Julian Mamo, Managing Director of GasanMamo, during his speach highlighted and emphasized on various occasions that our employers are our customers and that all customers and staff are GasanMamo.  He added, "Together we managed to do fantastic things and this was down the contribution of each and everyone".
It was striking to see all GasanMamo employees together, focusing in one direction. Julian Mamo, was encouraged by the attendance of so many members of staff.  He stressed how important to remain humble at all times and remain focused so as to continue to build on the successes already obtained.
The second topic on this year's agenda was the implementation of GMiDEA, an original concept which aims to create a framework for the generation of ideas from employees across GasanMamo Insurance. Launched earlier this year, the idea was to create a platform on which creative ideas from the employees can be exchanged, discussed and implemented according to feasibility. Initial enthusiasm and reaction resulted in almost forty ideas presented with at least eight already implemented, among them voluntary leave for blood donation and a staff library. This positive response prompted HR general manager, Vanessa Portelli to invite everyone to keep on coming forward with more ideas.
As is also custom, the event included presentation of longstanding service by employees, among them Cheryll Mizzi, Olivia Sciberras and John Vella for the past fifteen years and Jose Busuttil, Christ Delicata, Angela Vella, Anne Marie Naudi and Mariella Borg for their twenty-five years at GasanMamo Insurance.
The evening wrapped up with an after party at the Quarterdeck Bar at the Hilton, where everyone enjoyed cocktails and canapés in the relaxed atmosphere.