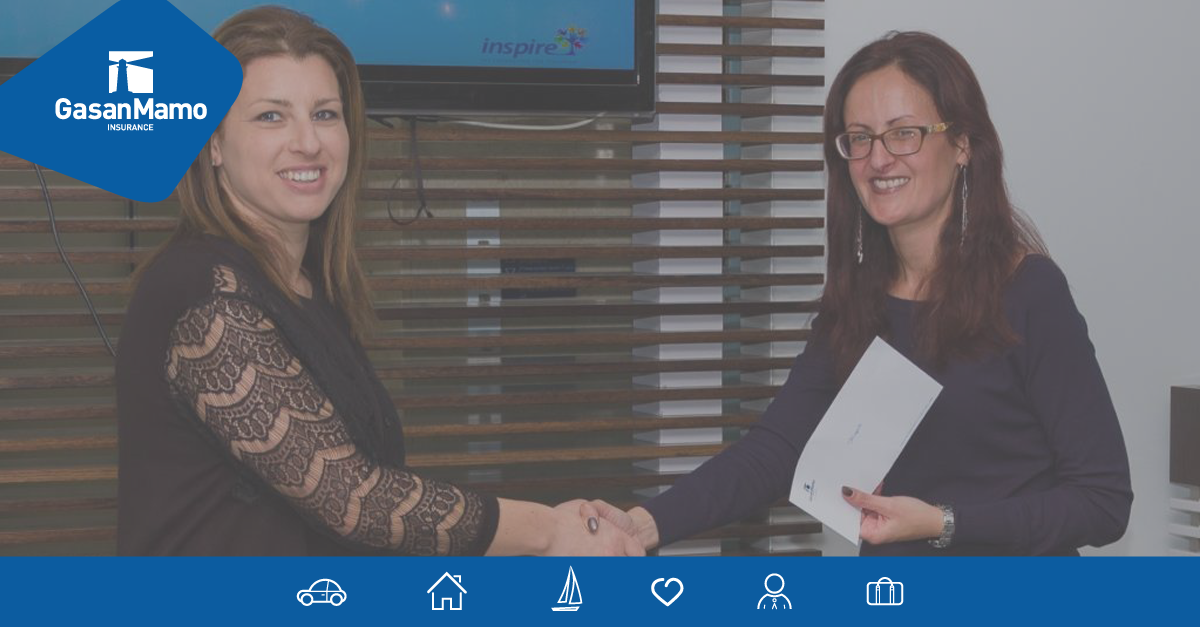 As part of their continuous drive to support the community that we live in, GasanMamo Insurance has recently bought some chocolates from Inspire to give out to their staff and clients just in time for Valentine's Day. Following that, GasanMamo organised a Ftira day; employees were invited to buy a ftira in aid of Inspire. The ftajjar were ordered from Andrew's Snack Bar in Birkirkara. The lunch was followed by a presentation by Ms. Claire Galea, Fundraising Manager at Inspire.
A Word from GasanMamo Insurance MD
"We are proud to be part of the continuous help provided by Inspire, who help thousands of individuals and their families reach their full potential, and therefore making people's lives just that little bit better," said Julian J. Mamo, Managing Director at GasanMamo Insurance. Inspire provides educational, therapeutic and leisure services to children and adults with various disabilities. They are also the advocates for inclusion, educate the general public and raise awareness among peers, and hold the best knowledge base on disability on the island.
Inspire Thanks GasanMamo Insurance for Continued Support
"Support, such as that of GasanMamo Insurance is a pillar of hope that organisations like Inspire, can hardly survive without. It is thanks to donations such as this that we can provide our clients and their families with the services they deserve and need. It is through generosity such as this that we can help them achieve their fullest potential no matter their disability. It is extremely encouraging to see that GasanMamo Insurance believes in our cause. On behalf of our clients and their families we thank GasanMamo Insurance wholeheartedly," said Ms. Claire Galea, Fundraising Manager at Inspire.
GasanMamo Insurance and its employees recognise the importance of the significant work carried out by Inspire and its continuous need for funding and the company regularly offers its support to this and many other charitable institutions.