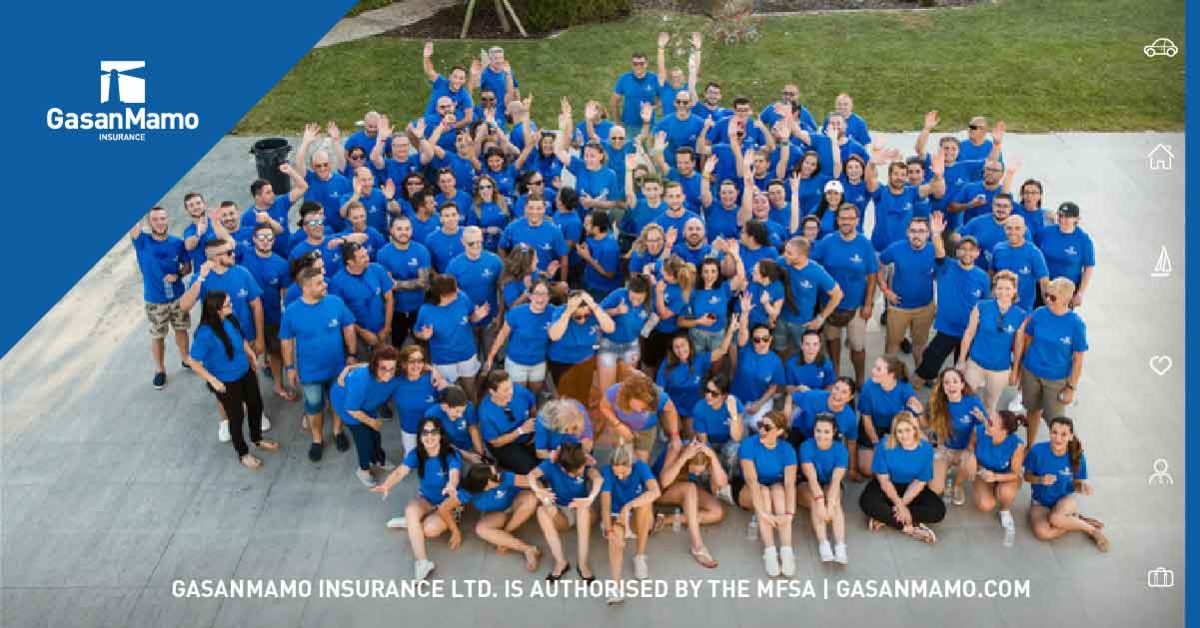 On the 13th July, the employees at GasanMamo Insurance celebrated "GMI Day", the company's annual celebration day in style.  This was another successful and action-packed event. GMI Day was organised for the fourth consecutive time. The event has become a fixture in the staff annual calendar with excellent attendance, year after year. This year's event was held at Xara Lodge, limits of Rabat.
This year's chosen theme was 'Constant Change – the evolution of GasanMamo'. In any work environment, it's imperative for an employee to adapt and to embrace change, whether these are due to changes in policies and procedures or to the people around us. Moreover, at times adjusting to different managerial styles and co-workers can be testing but thanks to events such as this annual and fun GMI Day, and other team building events which are organised on a regular basis throughout the year, the staff at GasanMamo are brought together by encouraging collaboration and teamwork.
"We believe that this particular day helps us to create fun activities that help our employees to see each other in a different light while allowing them to connect in a different setting. Undoubtedly, one of the most commanding reasons for team building is to get results. Through a series of planned games that are fun and motivational, our team of employees at GasanMamo build skills like communication, planning, problem-solving and conflict resolution. We trust that events such as these facilitate long-term team building through fostering genuine connections, deeper discussions, and processing," said Vanessa Portelli, General Manager at GasanMamo.
During this year's GMI Day, the staff enjoyed an interesting afternoon with some entertaining and amusing events, including a team building icebreaker exercise from Xandru to kick off the afternoon. Apart from the objective of fun and interaction, this event is also intended to be informative and educational for staff.  A presentation outlining the company's performance was given by Julian J Mamo, Managing Director at GasanMamo. This was followed by a motivational speech by Andy Gatesy, Chairman, and CEO of Toly Group of Companies, a renowned world class manufacturer in the cosmetics industry.
Long service awards recognising some staff members loyalty towards the company were presented by the Chairman of GasanMamo Insurance, Joseph A Gasan. A number of fun outdoor team building games organised by JUGS Malta followed the more formal part of the day. This exciting day ended with a BBQ and a party with music provided by DJ Ziggy, who entertained the staff with the best summer hits.
Certainly, this year's GMI Day turned out to be another successful opportunity for the staff at GasanMamo to interact with each other outside the office environment. "The aim behind this initiative endorses a sense of unity and belonging that is so predominant within the company. It also motivates and engages the staff, continuing to inspire a sense of community from within," said Julian J Mamo, Managing Director.