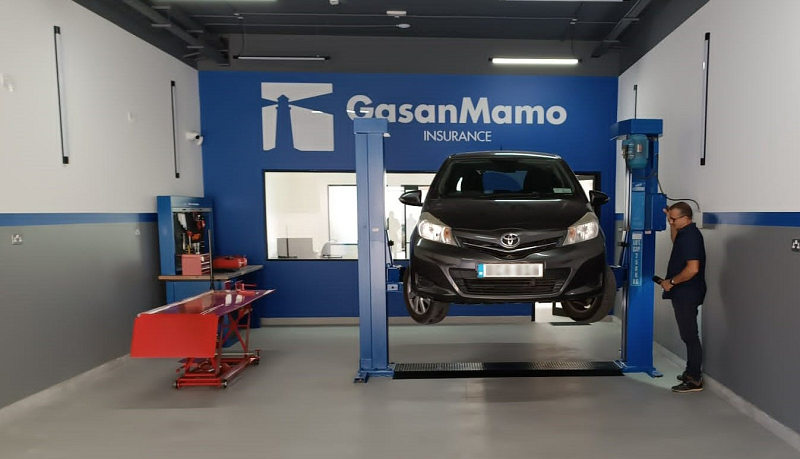 We are pleased to announce that the GasanMamo Inspection bay started operating in November 2022. It is located in a central area of the island in Triq ic-Cawsli, Qormi and is easily accessible from main roads.
The inspection bay is very spacious, and cars can be inspected in a safe and comfortable environment.  There is even a car lift that can be used to inspect damage on the underside of the vehicle.  At the back there is office space where our assessors can complete their estimates and carry out all their other duties. 
Having already carried out a number of inspections during the trial period we are happy to note that most claimants were very pleased with the service provided, the location and with the facilities of the new inspection bay.   "We are thus very confident that the new inspection bay will help us provide an even better service to claimants", said Francis Valletta, General Manager.